By our roving international correspondents Roy Malkin and Don Oparah at SXSW in Austin
SXSW is back – this past weekend marked the start of the ten-day South by Southwest festival spanning interactive, music and film. Originally, SXSW was all about the music, but as startups and technology have become a bigger part of the world economy, their presence and the amount of events centering around them have increased dramatically.
Just as with host city Austin, it is really difficult to describe SXSW in a few adjectives, but – innovative, exuberant and over-packed is a good start.
And plenty of time left until it finishes on March 16, you need to make sure you make the most of a unique  event.
With that, here are Silicon Allee's top tips for a good SXSW experience: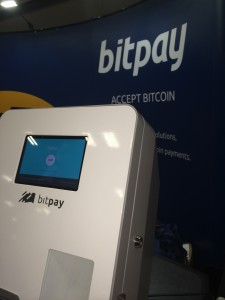 Flaunt it if you have it!
If you are a startup, there is no better place to showcase your product. All the top media, bloggers, strategic acquirers and VCs are there and you can even find them rapping on stage, as Ben Horowitz of famed fund Andreessen Horowitz did early on at this year's edition.
Find your wingman
There is a super-high concentration of tech talent and innovative people – so naturally a great place to find a co-founder that will be crazy enough to join your "genius" idea.
Avoid the main convention center
All the best events happen around the city and are frequently off the official schedule.
The best plan is not to have one
Randomly walking around downtown Austin is the best way to get into a cool event or at least get talking to a random person who will tell you about one.
Try the BBQ
Texas BBQ is awesome; if you haven't tried it, get on that plane!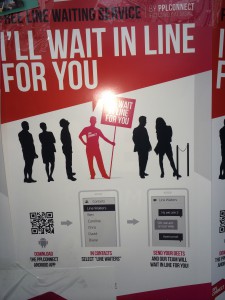 Have patience and be prepared for long waits – everywhere
Some economists have calculated that people in the Soviet Union spent as much as 20 percent of their day in lines. At SXSW it feels more like 40 percent. As soon as you land, the line for a taxi will be almost 200 people. Most parties and events are over-capacity and have endless lines, as do popular restaurants like Iron Works. It doesn't help that Uber was outlawed by Austin and finding a cab is akin to finding a needle in a haystack. It also doesn't help that the taxi authority is using an alternative app (Hailacab) – which is one of the worst user experiences ever in a travel app and basically insures that you will be riding nowhere.
Don't miss the music
If you are working on your startup 24/7 you may find yourself tempted to stick to the business-oriented events. But you shouldn't resist a live show by Snoop Dog or Lady Gaga, especially since all the people you really want to meet will actually be going to the gig as well…
Prepare for the unexpected
Austin is a very quirky city where anything can happen. MyTaxi is one of the first in USA to accept Bitcoin, for example.
Roy and Don will be reporting from SXSW as it unfolds.