This article was produced by Silicon Allee for Sifted.eu as part of our partnership to give German tech news a wider audience.
With 1.6bn users, WhatsApp has won the battle to be the world's biggest messaging app. But Morten Brøgger, the chief executive of European startup Wire, says that he hopes to become a global champion for workplace messaging.
"On the consumer side WhatsApp may have won the battle of the world," Brøgger tells Sifted at his company's Berlin offices. "But right now we're getting great momentum on the enterprise side. We want to be the best communication tool for enterprises, for work."
The current international powerhouses for workplace collaboration are Slack, which counts 12m daily active users, and Microsoft Teams, which has 20m daily active users. Last month Microsoft said those latest numbers represent a 50% increase in users from July of this year, a stunning climb that is probably causing Slack to sweat.
Yet, Wire still wants to have skin in the game.
The Switzerland-based company, which closed an $8.2m Series A funding round earlier this year (the first it has ever disclosed) from US investor Morpheus Ventures, says its unique selling point is its focus on security, at a time when this a growing concern for companies worldwide. Wire says its daily active users are in the hundreds of thousands.
"Where we're really trying to disrupt is make that type of communication secure. That's where we're the best," Brøgger says, boasting how big corporate clients such as EY, Intel and Philips are among the 700 enterprise clients using the platform. "There's no one on the market who does it as well as we do."
"Security and privacy, in our mind, are two sides of the same coin," he says.
Consumer beginnings (and shortcomings)
Launched in 2012 by Alan Duric and Jonathan Christensen, an alumnus of the internet telecommunications tool Skype, Wire was originally a consumer app.
Duric is still the company's joint chief technology officer and chief operating officer in Switzerland. Funded mostly by Skype cofounder Janus Friis, Wire never seemed to gain the same traction on the consumer side as other secure messaging apps like Telegram and Signal.
It was a great application, Brøgger says, but had "literally zero revenue".
Wire has since pivoted into enterprise and Brøgger was brought in two years ago to steer the platform to the "consumerisation of enterprise communication and collaboration".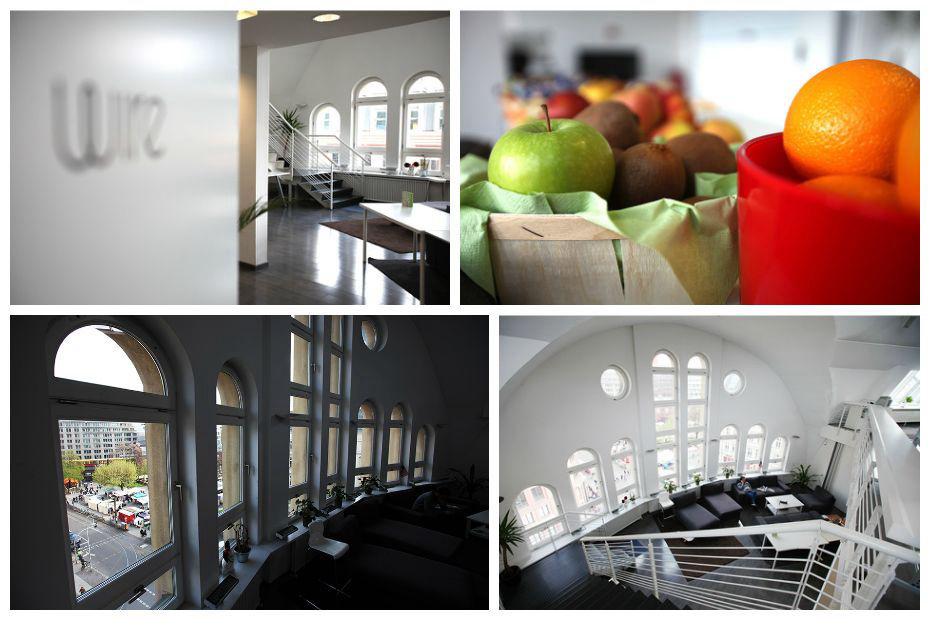 He says Slack has proven that employees prefer to communicate over an app. "Email is slowly dying," he adds. Brøgger says he wants to ride that wave and he believes the company's history as a consumer-oriented app can only help.
With Skype for Business phasing out in 2021, many companies, Brøgger predicts, will simply move to Microsoft Teams, a cloud-based collaborative tool. Brøgger says: "There's still a lot of on-premise installations of Skype for Business, both in governments and in large enterprises, and they prefer to keep it like that. And we have that option." On-premise installations run on devices as opposed to in one cloud or remote server.
Brøgger says that Wire is planning to roll out a freemium model to its existing consumer service and will continue to work on larger funding rounds.
Power of security
Brøgger sleeps well at night, he says, because his platform is so secure. Bigger and richer companies have made similar claims before, but Brøgger makes a compelling case.
"The risk of a data breach is not something that keeps me awake, due to our architecture and the security of what we do and how it's distributed is pretty solid," he says. "So on your behalf, I actually also sleep pretty okay."
Using end-to-end encryption and a more distributed cloud model, Brøgger says that Wire provides businesses with secure messaging, calls, video conferences and file sharing components. One could even call it the Swiss Army knife of workplace collaboration tools.
Wire largely avoids a so-called man-in-the-middle attack by encrypting messages on individual devices and not in the cloud. Each message — or, more largely, transaction — via Wire also has its own encryption key, which can never leave the users' devices, per the chief executive.
Wire is also working on incorporating Messaging Layer Security (MLS) into its product to make communication among large groups more secure.
Brøgger explains that due to this "architecture and design" even he can't access users' content on Wire, which posts and allows audits of its software on GitHub. "We cannot read your content. We can be subpoenaed, but we have no keys to give," he says.
"I can get hacked," Brøgger says. "But they cannot access any of your encryption keys. So, that makes me sleep better than in other jobs."
No "hocus pocus"
Wire's pivot to enterprise hasn't always been clear.
In November Wire faced backlash for not immediately revealing the Series A funding it received in February. It also moved its holding company from Luxembourg to the United States of America, which has left many wondering what this will mean for the app's promised security.
Brøgger, who works between the San Francisco and Berlin offices, describes the funding as necessary to continue growth and innovation. "We got the funding back in February," he repeats. "I don't think there's any more hocus pocus to that."
The holding company moved to the USA because, per the company's November 12 announcement, it "will be helpful in future fundraising necessary to support our strong growth".
When asked if he will announce future funding rounds, Brøgger laughs lightly. "Most likely," he says, adding his clients were "of course" told about the funding.
One supporter-turned-sceptic of Wire is Edward Snowden, the American whistleblower who leaked highly classified information from the USA's National Security Agency in 2013 and revealed secret mass surveillance programs. Just this September, he recommended Wire as a "safer alternative" to email.
Fast forward a few weeks, Snowden called Wire's venture route "a grim turn for a once-promising app". Of the switch in holding company locations, the American whistleblower said: "This is not appropriate for a company claiming to provide a secure messenger — claims a large number of human rights defenders relied on — and we need facts."
Wire's commercial headquarters are in Zug, Switzerland. Its software development teams are based in Berlin, Germany. Wire also has a small office in Sweden and a sales team in San Francisco, USA. Hosting remains in Europe.
Explaining Wire's position in the global privacy landscape, Brøgger says: "We decided to have [commercial headquarters] in Switzerland because at that point in time they had the best privacy laws in the world." He says Wire complies with Swiss privacy laws, the European Union's General Data Protection Regulation (GDPR) and, next year, the California Consumer Privacy Act (CCPA).
"What we believe in is that privacy and security go hand-in-hand," he says, adding that people need to remember they made a pivot from consumers to enterprises. "But I don't think we (he and privacy advocates) fundamentally disagree."
This article was syndicated to Sifted as part of our news partnership.