This article was produced by Silicon Allee for Sifted.eu as part of our partnership to give German tech news a wider audience.
Besides a part-time gig as a skipper, 29-year-old cofounder and chief executive of Personio Hanno Renner says he's never worked a real job before.
While no doubt a familiar tale among many young founders, it's particularly notable in Renner's case. His Munich-based company is revolutionising human resources management in over 40 countries and is midway towards becoming a unicorn.
"We're halfway on the unicorn scale and given the market, we're not even halfway there to potential," Renner says with a calm confidence. He did not want to provide an exact valuation.
Earlier this week the company announced a $75m Series C led by Silicon Valley venture capital fund Accel, bringing its total funding to about $130m. Accel has previously backed workplace gamechangers like Slack and Dropbox.
Aimed at small-to-midsize enterprises, Personio's cloud-based software "digitises the entire lifecycle of employees" from absence tracking to payroll support.
"We cover essentially all of the bread and butter. The things that are not sexy, but everyone needs to do," Renner tells Sifted in his office just a few blocks from Munich's central train station.
The product is helping companies eliminate the paperwork and Excel sheets that still dominate personnel management at even the savviest of tech startups.
With approximately 2,000 small-to-midsize enterprise customers already, Personio has its sights on moving deeper into the 1.7m company market in Europe.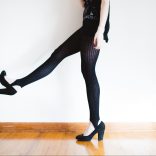 The startup helping to manage millennials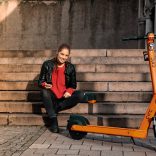 These are the 12 German startups with the fastest growing teams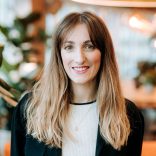 Dear Founders: HR & Recruitment are not the same thing
"It's clear that this market allows for a multibillion-dollar company," he says. "If we continue to successfully execute in our path, [it] should happen in the not-too-distant future."
Bavaria over Berlin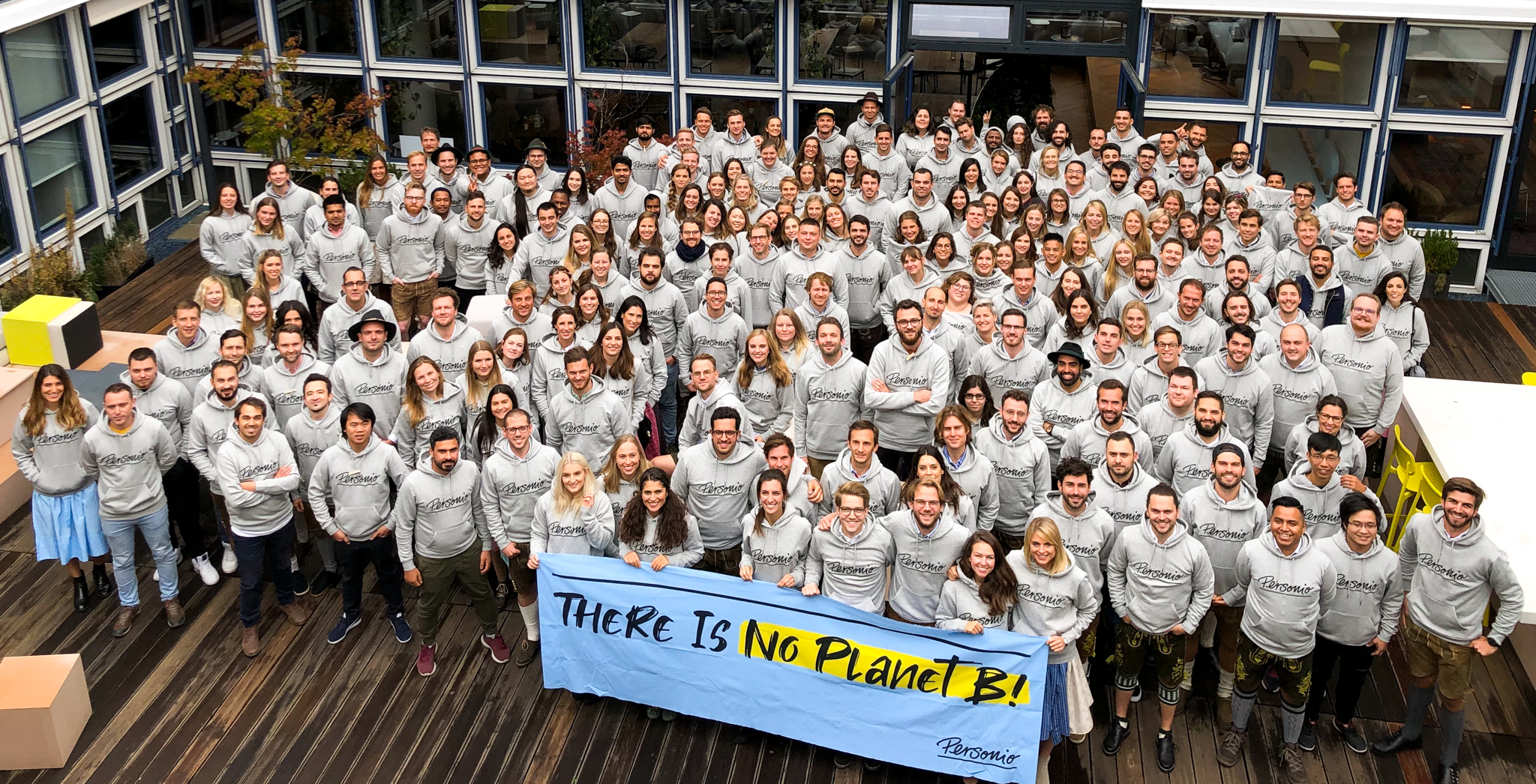 Within the German tech scene there's still a great emphasis on Berlin and the access to international talent that the hip German capital provides. But being located in Munich hasn't been a problem for Personio. It's been an asset.
"I think people in Munich tend to be a bit more loyal," Renner says, noting that he's observed a higher rate of employees changing companies in the short-term in Berlin.
"I also couldn't imagine building a company with high fluctuation," Renner says, adding that he'd not only have to worry about replacing those positions but also their knowledge. He says Personio has almost nonexistent turnover.
Retention, he says, "is really crucial".
Renner acknowledges the fact that Berlin presents a larger tech ecosystem than Bavaria. But he argues that while Berlin has more companies, Munich wins in providing a certain focus and quality.
"There's a lot more people building businesses based either in B2B [business-to-business], software and deeptech projects rather than more of the low tech B2C [business-to-consumer] solutions that are partially in Berlin," Renner says of Munich, a city still very much associated with Germany's auto industry.
And while retention and location have been important aspects of Personio's evolving success story, so has its growth and expansion.
Personio employs over 360 people, including teams in Madrid and now London. Since it launched, the startup has "quite consistently had rapid head growth", says Renner, adding that each year Personio has close to tripled its headcount.
Personio's open layout office is bustling with customer success, sales, product teams and others. It's only about a year old but already the company needs more room to accommodate the growth it's not only experienced but are planning for.
Renner says that the company now fields about 20,000 applications, but they're only able to accept a slim one percent, a rate more competitive than Harvard admissions.
He says employees matter more to Personio than students do the Harvard. "If students at Harvard don't work, they fail. But Harvard will still exist," he says. "If we have people who aren't fitting the culture, then we fail as a company."
Personio's team currently consists of over 42 nationalities. "Our recruiters search everywhere in the world," Renner says, further adding that attracting top talent from the likes of San Francisco has not been a problem.
The course ahead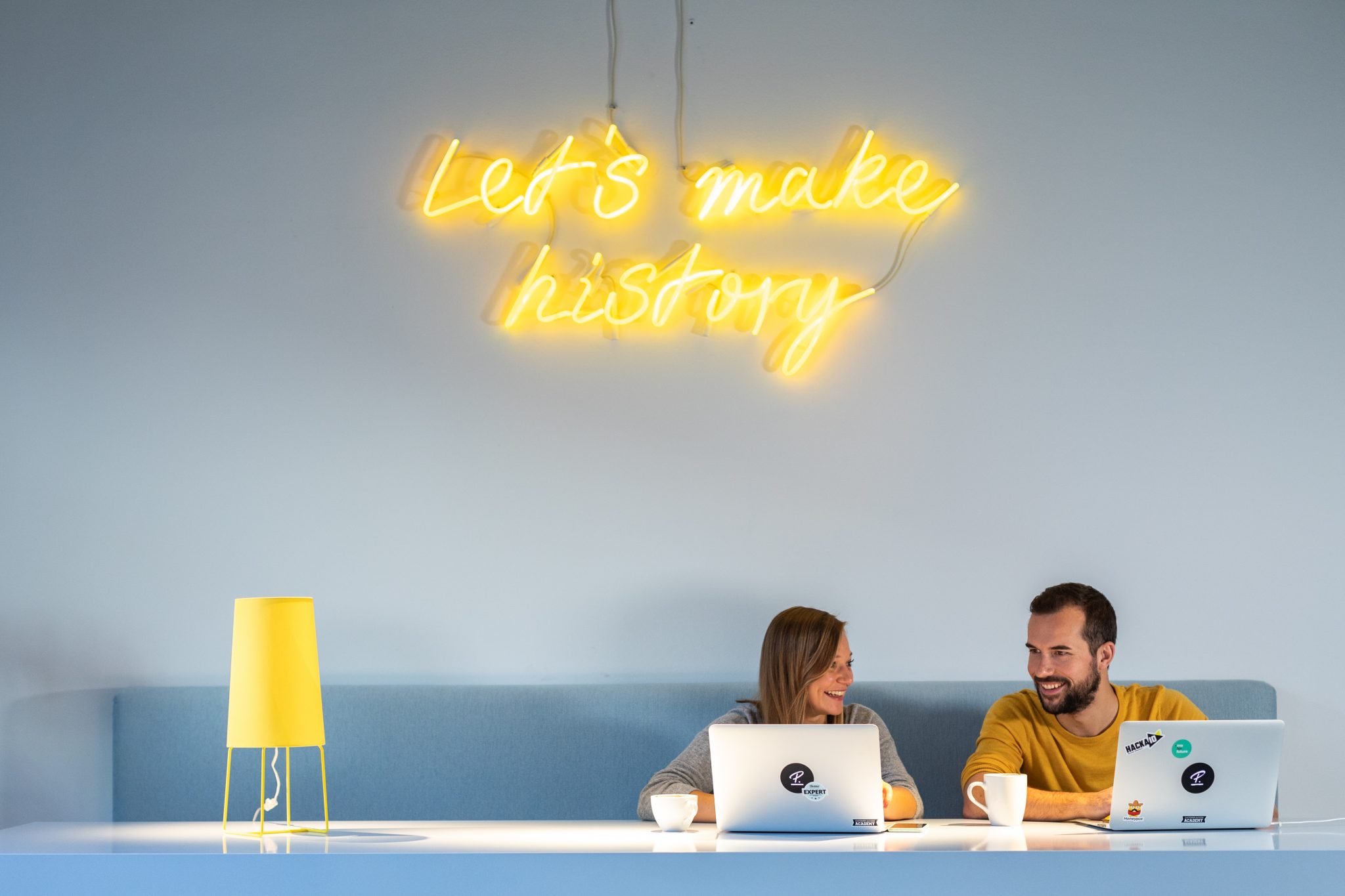 The skipper-turned-entrepreneur acted on his entrepreneurial spirit after attending the Center for Digital Technology and Management (CDTM) run by two of Munich's leading universities. The idea for Personio was sparked by a friend who worked as a chief technology officer at a 100-person company that managed people data with Excel and paper-based processes.
"Personio doesn't feel like work, it feels like more of a hobby," Renner says of the company he cofounded in 2015 with Arseniy Vershinin, Ignaz Forstmeier and Roman Schumacher. Renner says that a large motivation for creating Personio was simply creating a successful business and environment that he wanted to work in.
And despite not having a lengthy CV, the young chief executive says he understands professional success isn't pretentious. He says he understands that many founders have trouble letting go, which can sometimes prevent their companies from scaling.
"That's not something I'm struggling with too much," he says.
"I don't care about the kind of work I do as long as it's contributing to a successful business," Renner adds, saying, for example, he has had to go out and buy toilet brushes for the company's new offices.
Enhanced by the bicycle mounted on his office wall, sports also remain an important hobby for him. They provide balance as he leads Personio into its next stages.
"I actually think working a lot and having a very tight schedule helps to keep a regular sport routine, as counterintuitive as that sounds," he says. "All my calendars also have a daily sports block. That is just something I plan in as well."
In the German press, the young chief executive had been quoted eyeing a flotation. Renner says he likes the idea of remaining an independent company and executing on his purpose to move human resources solutions into more digital areas.
"We'll see what the future brings, but I definitely think it would make sense eventually to go public and continue on our purpose," he says.
Renner makes it clear that this week's funding announcement and any future financial success won't change the company's plans. Instead, he says, it "just will [help] us continue on our path."
"I'm driven by building this category leading company that really impacts a lot of people in their daily life and it's not just HR people. It's every single employee and their supervisors," he says. "That's what excites me."
This article was syndicated to Sifted as part of our news partnership.