This article was produced by Silicon Allee for Sifted.eu as part of our partnership to give German tech news a wider audience.
Earlier this month German unicorn Celonis leased an entire floor of one of New York's most prestigious addresses: One World Trade Center. It was a statement about the wealth and power of the $2.5bn tech company, which has big plans to conquer the US market.
But back in the Munich headquarters of the world-leading "process mining" company, which allows large companies like Siemens, 3M, Airbus and Vodafone to dig into how their operations are working, the vibe is less shock-and-awe and more back-to-school.
On a recent visit by Sifted, new employees mingled with staff as if they were first-year students during university orientation. Conversations about project presentations mix with chatter about lunch hotspots. There's even a floor called "The Academy".
It was employee onboarding week — but that's also just the atmosphere of the company, says cofounder and co-chief executive of Celonis, Alexander Rinke. Sandwiched between two of Germany's leading universities, Ludwig-Maximilians-Universität (LMU) and the Technische Universität München (TUM), Celonis is hiring heaps of young talent.
"It's very conscious that we're so close to the universities," says Rinke.
Despite the money and status, Celonis is at its heart rooted in its founders' former university paths in data science and the kind of academic research found at the leading universities it sits so close to.
Hotline bling
The story of how Celonis was founded in 2011 by three German university students — Rinke, Bastian Nominacher and Martin Klenk — goes like this.
While attending TUM, the three students were assigned an internship to help regional broadcaster Bayerischer Rundfunk improve its customer service hotline, which was too slow.
At first it was tough going, says Rinke.
"We would call the hotline, and mystery call them and [take] notes," he says, explaining the very manual processes of their research. "We really didn't get very far. So, we felt we really didn't make an impact."
Then they decided to try and add tech to the process. The trio realised that if they were able to access Bayerischer Rundfunk's log data from its computer system, they would be able to "automatically" figure out what the frictions were and where they existed.
"We helped them get their response and resolution time down from five days to zero days in a month without changing a single employee," Rinke says.
Rinke says Bayerischer Rundfunk's chief information officer then helped them make even more contacts and, in turn, find more customers for their prototype software — which eventually became Celonis.
"We saw that this is something we can scale very broadly," Rinke says of Celonis's early days, adding they noticed the impact immediately with their first few customers. From the beginning, the three cofounders had the ambition to build something big. And they certainly have.
Currently, Celonis counts some of the world's leading corporations and universities among its 11,000 enterprise customers, including the likes of Vodafone, Uber and BMW. Rinke argues Celonis is making businesses more successful.
Siemens says it was "able to save double digit millions" as a result of Celonis. Lufthansa says it's achieved overall improved punctuality.
Research roots
Though the term "process mining" is increasingly tied to the deeptech company, Rinke says he and his cofounders stumbled upon the concept. They came across research by the "Godfather of Process Mining", Dutch professor and computer scientist Wil van der Aalst.
"We took a lot of this research and we figured out what works, what doesn't, what we have to change. We put a lot of research and development into sort of applying it to real businesses," Rinke says. But they didn't work alone.
"We worked together with these [researchers] from the start," the cofounder says. Van der Aalst is currently Celonis's chief scientific adviser. "We have great relationships with the academic community."
Rinke says that his company has contributed a lot to the science of process mining: "We certainly contributed quite a bit to the space, both in terms of reach and in terms of research and development, but we didn't come up with the original idea."
As part of its "huge" academic alliance, Celonis provides universities, researchers and students with its software for free. Plus, the Celonis team curates coursework, runs seminars and connects universities with customers to conduct research programs.
"It's a very big focus for us," Rinke says, adding that the focus of the alliance is to foster the next generation of process miners.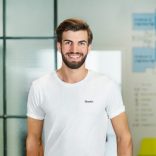 Meet the young German entrepreneur steering HR into the digital age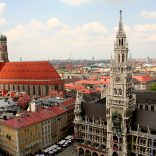 Insider view: Munich's corporate incubators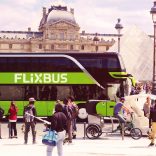 German transport unicorn FlixMobility wants to move the world
Unleash the brainpower
Rinke, who frequently travels back-and-forth between Celonis's New York and Munich offices, says that Germany has a lot of catching up to do to the United States in terms of "incubating the next generation of tech companies". But he sees potential in Europe's "brainpower".
"What the US has been historically more effective at is taking these great ideas that come out of the academic domain and building them into companies that employ people and succeed in the marketplace," Rinke says, arguing German universities offer world class research. "Hopefully, that's going to change [in Germany]."
Rinke describes it as a "pity" and "strange" that most of the big technology companies developed over the past thirty years have come from outside of Germany despite the country having a strong and innovative economy.
"In Europe, academia has done its job and businesses and entrepreneurs have to do a better job."
"I think that there's a whole depth and host of ideas and talent and brainpower that has not successfully been converted into, at least, new companies," he says. He adds that many older and established companies, like Siemens, use research and collaborate with universities, but he has yet to see younger companies do the same.
But while Rinke says the link between research and companies is indeed helpful, he also understands the distinct roles academia and businesses play.
"Their job is not to build businesses," he says of universities and their purposeful "broad focus". "I think business and academia are very different jobs."
Rinke says academic research needs to sit for a bit before it can, if ever, flourish.
"If we had started process mining at the time [research was first published], we would have most certainly failed. It was much too early," he says. You can't do research with go-to-market-timing in mind, Rinke says.
"I think, in Europe, academia has done its job and businesses and entrepreneurs have to do a better job," he adds.
Schooling on the job
One thing that research can't help with are the lessons learned on the job, like hiring the right people.
"Every mistake you make when you build a company, I think, ultimately comes down to a wrong hire."
"Every mistake you make when you build a company, I think, ultimately comes down to a wrong hire," Rinke argues, saying that he looks for character over capability in recruits. Celonis also doesn't often work with external agencies, opting to instead have their own recruiting teams to maintain a consistent standard.
"We try to have a high bar and we try to test people for their personality. You can have the smartest person in the world, but if they're not a team player, if they don't have good character, they don't think about the team first," Rinke says. "You're not going to succeed."
He also says the second thing he's learned in building a unicorn is always listening to customers.
"If customers tell you, I don't understand your product, you shouldn't say, 'Yeah, because you don't understand how great the technology is.' Just say, 'Why the hell didn't I build a simpler product?'" Rinke says, noting that many companies think too much about their competitors. He believes a customer-focused, not competition-focused, business has a much better chance of succeeding.
Rinke, and by extension, his team's focus on the customers is obvious in how the young chief executive brushes aside questions how his company has surpassed the billion dollar mark.
"We are proud about what we have achieved as a team here, but in the end, the market capitalisation doesn't matter," he says. "It's a moment in time. We do this because we enjoy it and we want to be more successful and we want to make our customers more successful."
Management, according to Rinke, maintains a "day one" mentality as a way to drive continued innovation. He says management meetings are often two minutes of what they did well and several hours of what they want to do better. "We think we're just getting started. We have a lot to do."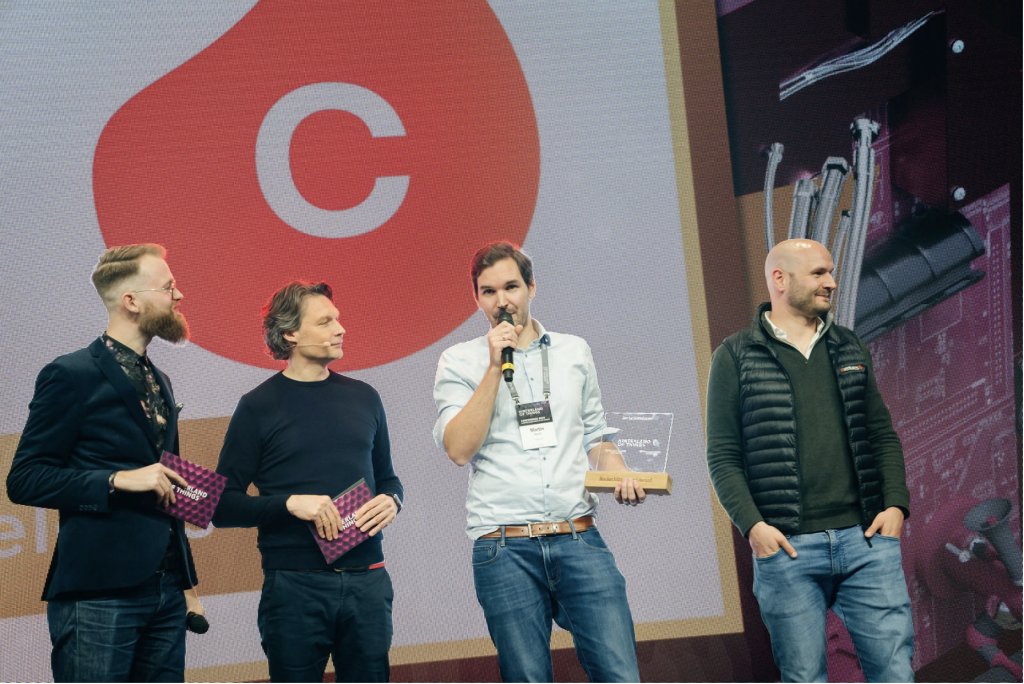 This "day one" mentality is also seen in the company's relationships to the larger German startup scene. This month, cofounder and chief technology officer Martin Klenk accepted the Founders Foundation's Rocket Mittelstand Award on behalf of Celonis at the Hinterland of Things startup conference. Given to businesses viewed as role models for German founders, the Rocket Mittelstand Award award follows a long list of accolades for the nine-year-old company that includes the prestigious German Future Prize awarded by the government.
At the conference, where Klenk also discussed deeptech and how Celonis is now a "global" company, he said: "Even though we have grown enormously in the past years, we want to keep in touch with the startup scene. This is where our roots lie, and if I can help other founders with our experience here, that's great."
This article was syndicated to Sifted as part of our news partnership.