In this interview we talk with Margaux Aliamus + Manya Rahbari, co-founders of Cycles. We learn about their shared passion for startups and their drive to shape the future of women's health.
How long ago did you start your company?
Margaux: I started flirting with the idea around a year ago. I was passionate about women's health innovation (FemTech), the industry was booming, and I wanted to start a new company in that field, so I started a research project to study the gaps in the market and build a network and expertise in the field. At the same time I was suffering from hormonal imbalance and all sorts of pains because of that (period pain, hair issues, acne, libido issues). I discovered how few solutions doctors were able to offer me, if they even cared at all.
I went looking on my own and discovered a whole new world online, hundreds of communities of women, frustrated by the lack of interest of their doctors, exchanging advice, tips and home-made remedies.
All this knowledge is scattered, home-made is not always safe, and there are huge inefficiencies there. So I realized we need a solution for all these women: a source of curated knowledge and remedies all in one place. And the idea for Cycles was born, a companion brand providing solutions to solve women's pain points and educating them about their own health specificities.
Manya: When Margaux first told me about her mission I immediately knew that was something I could fully stand behind and support with my skills. So I decided to fade out of my position as Head of Product at Recare, the leading digital platform for hospital patient transfers in Germany, to join Margaux on her mission to improve women's pain.
What made you want to start your company?
Margaux: I always knew I wanted to start a company. During business school everybody was doing internships in big corporations, but I hated how specific the jobs were and how little autonomy there was. I wanted to do a bit of everything. So I went to startups and loved it from day one. After a couple of internships and my first two jobs in the startup space, I knew I wanted to do it on my own. The first company I founded was a booking platform for sunbeds on southern European beaches. Cycles is my second company, and probably not the last.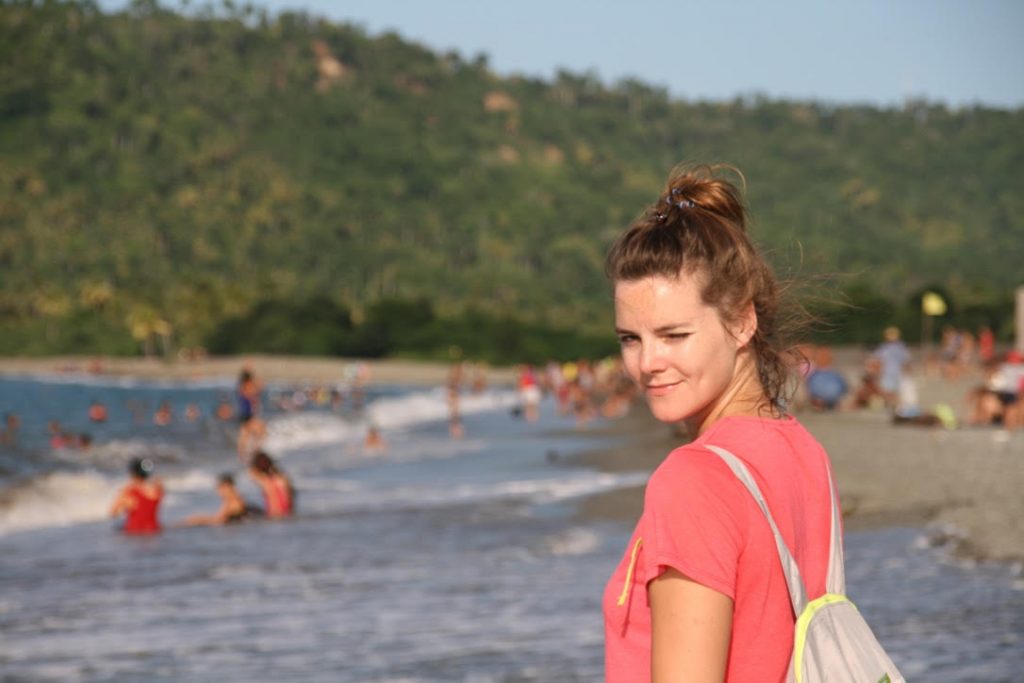 Manya: My drive is nourished by something with a purpose – something meaningful. I want to help women understand and respect their bodies, relieve their suffering and improve their wellbeing.
And when I look at myself, it took me 30 years to start listening to my body, to realize that things don't have to be that way, that we don't have to suffer every month and that we should be able to speak openly about sex.
I wish for a world where women are not afraid to speak about their vagina, their pains, their sex life, and take their lives into their own hands.
What are some lessons you have learned so far in your entrepreneurial journey?
Margaux: Surround yourself with people who are better than you, including your own employees. This is how you grow and keep the will to grow. Build a network and nurture it, it will make the job a thousand times faster and easier. Finally, showing passion and resourcefulness is worth much more than any diploma.
Manya: In addition, something that has fascinated me is how quickly we are able to adapt to new surroundings, overcome new challenges, how much we learn by doing and are able to become experts in new fields in a very short period of time. When I started as Head of Business Development, I would not have thought that I could become Head of Product in only two years.
What are the common qualities of successful entrepreneurs?
Manya: Not giving up, believing in themselves, believing in the team. Having a focus, knowing the direction you are heading, whilst staying realistic, grounded and humble.
Margaux: Intuition, resourcefulness, curiosity, and open-mindedness.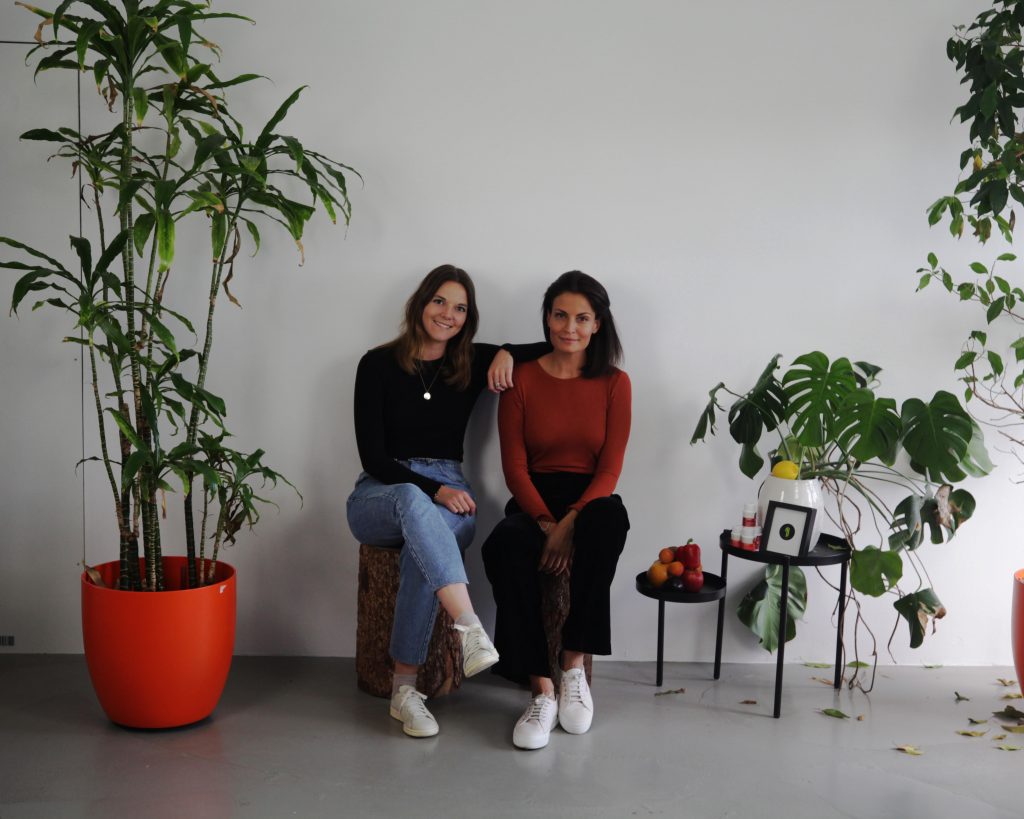 Can you recall a story from childhood that you feel foreshadowed your current entrepreneurial journey and helped shape who you are?
Margaux: Living and travelling around the world. Since generations! My grand-parents lived and worked all over the world. My parents did the same, and now they live and travel the world on a boat. I moved cities or countries every 2-3 years growing up, and it shaped me so much. I'm miserable now if I stay too long in one place. I ran my first business with 10 employees remotely and going back and forth between Germany and Italy. Now we're building Cycles with the same multi-location and multi-culture intention. The change of mindset in the workplace brought on by the Coronavirus crisis fits into our vision and is an opportunity for us to push it forward.
Manya: My multicultural background has definitely shaped who I am today. I was born in Austria, raised in Spain, my mom is South African and my dad is from Iran. Even as a child I traveled by myself to other countries and at the age of 14, I decided to go live with my cousin in another country. Because of this I thrive in multicultural environments. I have built diverse teams in every company I have worked for, I think it brings so much more value to a company because it makes people constantly rethink certainties and challenge the status quo. This global approach is something Margaux and I definitely share and forms the foundation of our company.
If you could invite any 6 people to a dinner party who would they be?
Margaux: Sophia Amoruso (Girlboss) for hustling, Gwyneth Paltrow for building a wellness brand (Goop), Ida Tin (Clue) for being a FemTech veteran, Arunachalam Muruganantham (the Padman) for being a social entrepreneur, Emma Watson for her voice (and because I'm the biggest Harry Potter nerd), Colette for being so ahead of her time.
What books are you reading right now?
Margaux: Dare to lead by Brene Brown, about leading mindfully.
Manya: Becoming by Michelle Obama, Elephant by Martin Suter, and Hooked by Nir Eyal.
Favorite new music?
Manya: I grew up with classical music because my dad is a conductor, which shaped me in a way that I appreciate loads of different types of music. Which was not always easy for my dad though. Among these I love HVOB, The XX, Mount Kimbie, Nicolas Jaar, Bonobo, Jamiroquai, Jungle, Lauryn Hill, Souls of Mischief, Joao Gilberto, Coldplay, The Kooks, Kings of Leon.
Margaux: Not new music, old music! I can't get enough of 70s music like Cat Stevens, Simon & Garfunkel, and Leonard Cohen.
What gets you out of bed in the morning?
Margaux: Working on making the world easier for women.
Manya: and sunshine!
Tell us something we wouldn't know about you from reading your CV.
Margaux: My real career plan is to go live on a boat sailing around the world. After changing the world of women's health, of course!
Manya: I used to play two instruments and performed in musicals. Fun fact: I got selected to record a song with the Scorpions – who were, back in the day, a big german rock band.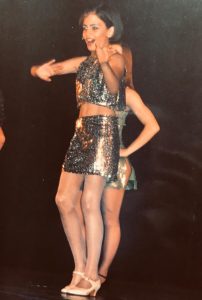 If you weren't founding a company, what would you be doing?
Margaux: I'd be a reporter, making a living out of learning, writing and traveling.
Manya: If it wasn't for the restrictions – traveling and teaching.
Margaux Aliamus + Manya Rahbari are currently funded by The Berlin Founders Fund.