In this interview we chat with co-founders Dinarte Jesus + Jens Hillmann of Athleads. We discuss the importance of being a team player in sports and in life, how embracing failure is part of the learning process and how Covid-19 has forced them to pivot.
How long ago did you start your company?
Dinarte: Three years ago I started researching the football market to understand how to increase the opportunity for football players to become professional.
What are your roles in the company?
Dinarte: CEO, Managing Director.
Jens: CPO, but of course we both do a bit of everything.
Why or what made you want to start a company?
Dinarte: As a kid I practiced football for over eight years, but due to a lack of opportunities and support I was unable to transition to the professional level. I played for a couple of teams, one was CF Andorinha, Cristiano Ronaldo's first team. Unfortunately when I was practicing there he wasn't playing for the team anymore, but it definitely gave me hope and that anything is possible.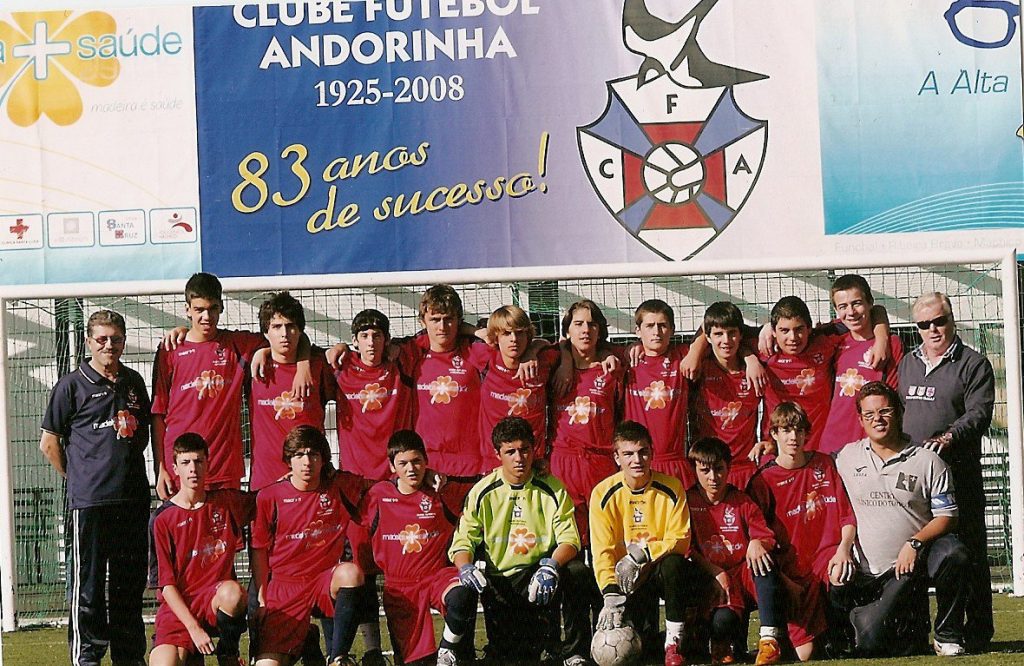 Jens: Throughout the year 2019, I was Dinarte's advisor at Athleads. In a customer interview with a Portuguese soccer club we learned that they were struggling to manage their scout's schedules and scouting reports. They were failing to make general purpose project management tools work for them. At the time Athleads was going to be a marketplace to sell match and player reports to clubs. This sparked the conversations between Dinarte and I that lead to me joining as a co-founder when Dinarte had secured funding from BFF.
What are some lessons you have learned so far in your entrepreneurial journey?
Dinarte: Football taught me how to be a team player, but entrepreneurship has shown me even more the importance of this. You can have an amazing idea, but if you don't have the right team to execute your idea, it's worthless. On the other hand, if you have a "bad" idea with the right team you can iterate and develop it to become something great.
The other big lesson is the importance of timing. We see many examples of startups who have a great team with an amazing idea, but isn't just the right time for the market.

Dinarte
Jens: It's hard talking to users to find out what they want – they use cryptic language. It's difficult to get people to do new things and establish new behaviors. Even if it's possible, you need to attach to an established behavior or way of doing things before you can get them to take new actions.
Can you tell me about how Covid-19 has affected your business?
Dinarte: It's totally affected our business since currently there's no football matches. Our initial approach was having freelancer scouts around the world where clubs hire or buy their reports. This helps clubs save money on the traveling costs for their scouts and gives them access to information faster, but now there's no need for such service.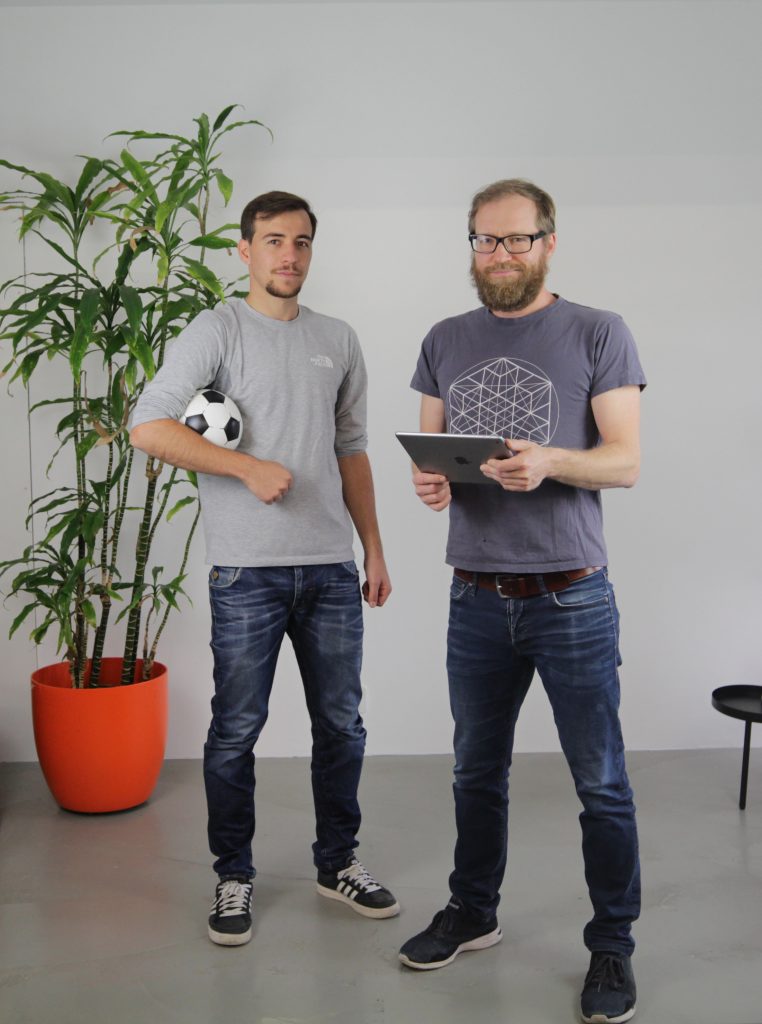 How have you pivoted?
Dinarte: Of course in every crisis there's new opportunities. With Coronavirus football teams were forced to move to the digital world where we now see teams using Zoom or other tools. We see the pain points during this process and want to help make their scouting process more lean and as easy as possible.
If you could invite any 6 people to a dinner party who would they be?
Dinarte: Growing up in Portugal, we didn't have many famous entrepreneurs to look up to, so I always looked to the US for its visionaries, people whose ideas have influenced billions of people. I would invite Steve Jobs, Bill Gates, Jeff Bezos, Susan Wojcicki, Sheryl Sandberg, and Elon Musk.
Jens: Only 3, Reid Hoffmann, Barack Obama and Kevin Kelly
How has being a parent affected the way you look at the world and your purpose?
Dinarte: A child definitely brings more responsibility, but also makes you remember how the simple things in life can bring such joy and happiness and to be able to see that the kindness in people's hearts. Even in Berlin where people are always busy or grumpy, people smile when they see our baby.
Being a parent helps you focus on where your times goes and the effect on the people around you.

Jens
Jens: It also helps you understand how people deal with responsibilities in small teams. Since becoming a parent I think I'm better at running teams than I was before.
Can you recall a story from childhood that you feel foreshadowed your current entrepreneurial journey?
Dinarte: When I was a kid, my cousin and I had the brilliant idea of picking up the walnuts that fall on our side of the land from our neighbor's tree to start selling in the street. We were super happy until later our customers came to my home complaining our scale was broken, and we needed to give the money back.
Jens: When I was around 5 years old my father used to work as a performance analyst for a hockey team. One time when he was traveling he called my mum to say "Can you setup the VCR? There's going to be a game on TV," but he struggled to explain how to do it, so I chimed in and said "I know how to do this, let me help." My mum handed the phone over and I set up the VCR to record the games. Problem solved!
What gets you out of bed in the morning?
Dinarte: My motivation has always been to use my skills to improve other people's lives, in this case I'm helping athletes have more opportunities than I did when I was a player.
Jens: My son
What was your first job ever?
Dinarte: As a waiter in a hotel in Madeira. Fun fact, most of the tourists were actually French people, but I didn't speak any French.
Jens: I worked as a field hockey coach.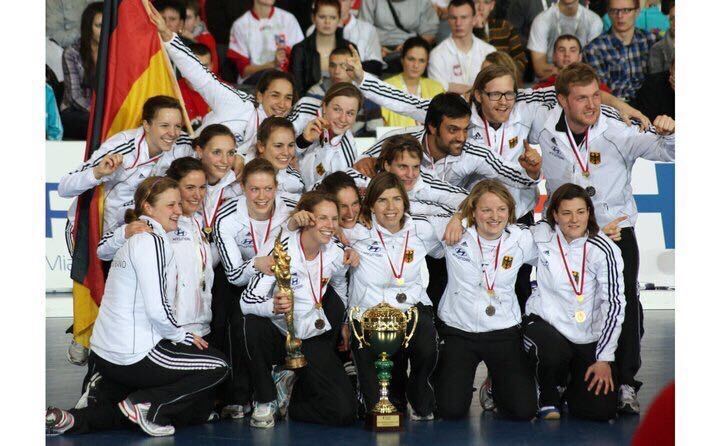 What is your superpower?
Dinarte: Persistence and restlessness.
Jens: I know a little bit about everything and feel comfortable switching perspectives in all kinds of problems and solutions.
What book are you reading right now?
Dinarte: Extreme Ownership, it's an amazing book about leadership
Jens: High Growth Handbook, it's a playbook for growing a startup into a global brand.
Watch or listen to anything you would like to recommend?
Dinarte: I'm listening to Startup Podcast from Gimlet media, especially the first season, it's an ocean of knowledge and inspiration.
Jens: There's a sci-fi series called The Expanse – it's really about human nature and differences between groups of people.
Dinarte and Jens want to thank all the people who have been supporting Athleads.
Dinarte and Jens are currently funded by the Berlin Founders Fund.