The Bridge is a series of articles exploring connections between the European tech capitals of Berlin and London supported through our partnership with London & Partners.
Now that COVID-19 has caused worldwide shutdowns with immeasurable impact across all industries, Fintech has been put to the test. But how has it fared?
In the last decade, Fintech has experienced rapid growth on a global scale. Whether it's open banking, payments, blockchain, or cryptocurrency, the sector has become synonymous with challenging widespread yet outdated financial processes.
In Europe, the rollout of the Payment Services Directive in 2019 saw an opening of access to consumer data for digital financial services, coupled with the requirement of stronger user authentication. We've seen new regulations opening up greater possibilities for data-driven technologies in the financial world.
London and Berlin are two cities at the forefront of European Fintech innovation, with the UK capital strengthening its existing status as a leading financial center, and Berlin growing further into its reputation as a cryptocurrency hotspot.
In fact, UK and German Fintech companies received record levels of VC investment in 2019 and are home to some of Europe's leading Fintech unicorns like WorldRemit, Revolut and N26. In many ways, the growth of Fintech seemed powerful enough to weather any storm.
Like every industry, Fintech has not been immune to the effects of the COVID-19 crisis. But as it turns out, the sector is faring much better than most – and it's teaching us a lot about resilience.
COVID-19's impact on Fintech: A story of resilience
According to a Beauhurst report on Fintech companies and COVID, 22% of UK Fintech jobs are under either immediate or moderate risk. During the COVID-induced recession, payment volumes have fallen and European digital banks such as N26 and Monzo are having to work extra hard to counter any scepticism in digital banking.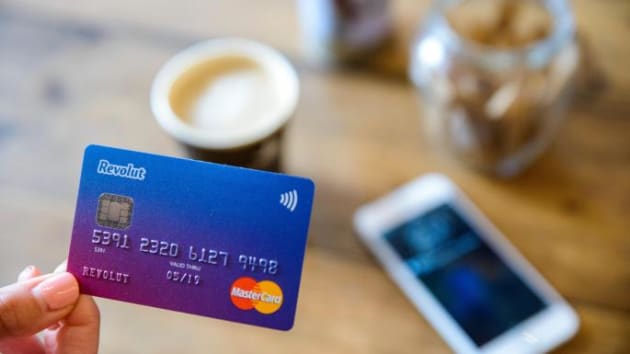 But, when compared to the startup ecosystem as a whole, Fintech seems to be on a more positive and resilient trajectory. Despite tough times, N26 announced a $100m funding round in early May, and London digital banks such as Revolut, Monzo and Starling are all making it easier for people to sign up and open accounts. Starling Bank has also recently launched the 'Connected card', a spare debit card that customers can link to their existing account to give to trusted friends to pay for essentials on their behalf during the COVID-19 crisis.
Beauhurst also reports that just 1% of UK Fintech companies are critically affected by COVID-19, and 2% severely affected. This is in contrast with all sectors together, where 17% of high growth companies fall into either of those categories.
But what makes the Fintech sector so resilient during these times?
One theory is that it's generally better protected and well connected. In the Beauhurst study, 72% of the surveyed companies were back-end B2B Fintech companies, such as open banking platform TrueLayer. B2B companies generally have long-standing client bases and can maintain more steady revenue streams. With strong Q1 2020 funding totalling £1.1b, the UK's Fintech sector may have also had more cash reserves and access to valuable networks.
At Silicon Allee, we notice another reason (admittedly one that's less data-driven): Fintech is always the talk of the community, and people want to see it succeed. That positive outlook must count for something during these times of uncertainty. Those who lead Fintech companies are fuelled by the community support when having to make high-stakes decisions, and customers who need more convenient financial products and services are continuing to rally for Fintech's success. At the end of the day, the demand for an overhaul of financial services remains high, especially among digital natives and millennials.
Fintech adoption, digital identities and the future
As people continue with their lives during social distancing, the demand for Fintech grows. A recent report from Sifted and dealroom.co looking at how Europe's startup ecosystem are navigating COVID-19 showed that digital adoption is accelerating among households at this time, with Fintech joining groceries and education as key sectors experiencing increased adoption.
Some wonder if new demand will transform Germans' love of cash into more card-based and contactless payment habits like in the UK, where only 28% of payments are made using cash and predictions set this at 9% by 2026. It may also accelerate the rise of digital bank users in Germany; by 2025, the number of German neobank users is expected to rise from the current 19.7 million to 27.7 million.
The acceleration of Fintech adoption is also evident well beyond Europe and into emerging markets such as Lebanon, Vietnam and South Africa, where contactless card payment and digital identities may not be as prevalent as they are in most areas of Europe. Social distancing has increased the use of technology to stay in touch, creating a huge opportunity for Fintech companies to make an impact.
This poses the question of how digital identities and authentication play into Fintech, and what the answer might be for more widespread digital finance in the future.
Which brings us to…our upcoming kickoff event for The Bridge!
On June 3 at 1pm CEST, Silicon Allee and London & Partners are hosting an online event via Hopin that brings together an exciting panel titled "London and Berlin, Fintech and Lessons on Resilience."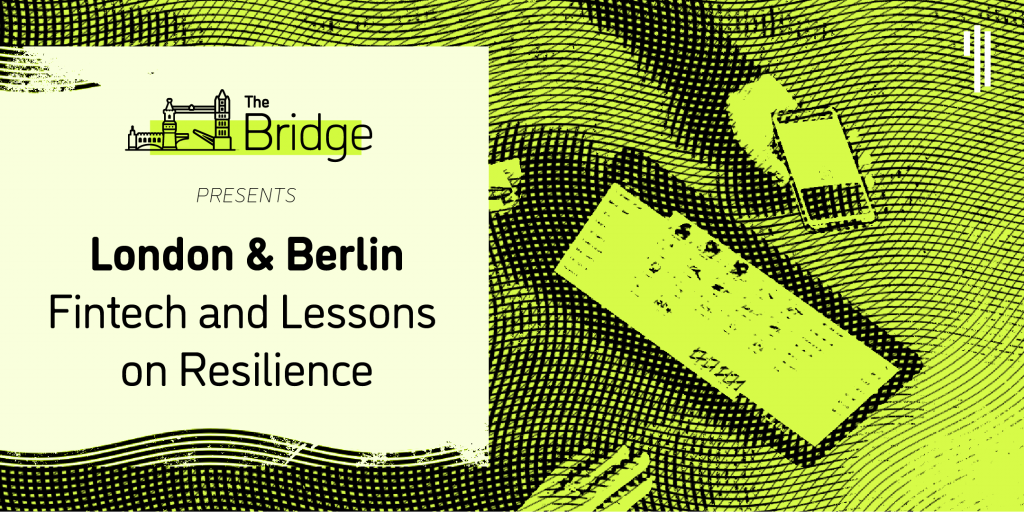 Don't miss this discussion, Q&A and networking! Get your tickets here: https://hopin.to/events/the-bridge-presents-london-and-berlin-fintech-and-lessons-on-resilience