In this interview we chat with the co-founders of betterfish, Deniz Ficicioglu and Jacob von Manteuffel. They met serendipitously over their shared passion for seaweed and a vision to do something different. As co-founders they have complimentary skill sets and understand that building a startup requires fast decision-making, ambition, and a bit of naiveté.
What is your role in the company?
Deniz: Product development along with marketing and branding.
Jacob: Supply chain and production.
Where are you from?
Deniz: Münster
Jacob: Hamburg
How did you meet?
Deniz: In 2018 I was working at a food innovation hub in Berlin, collaborating with innovators who want to make a difference.
Jacob: My project partner at that time and I were just about to embark on our journey to shoot a documentary on seaweed farming and we got introduced to Deniz.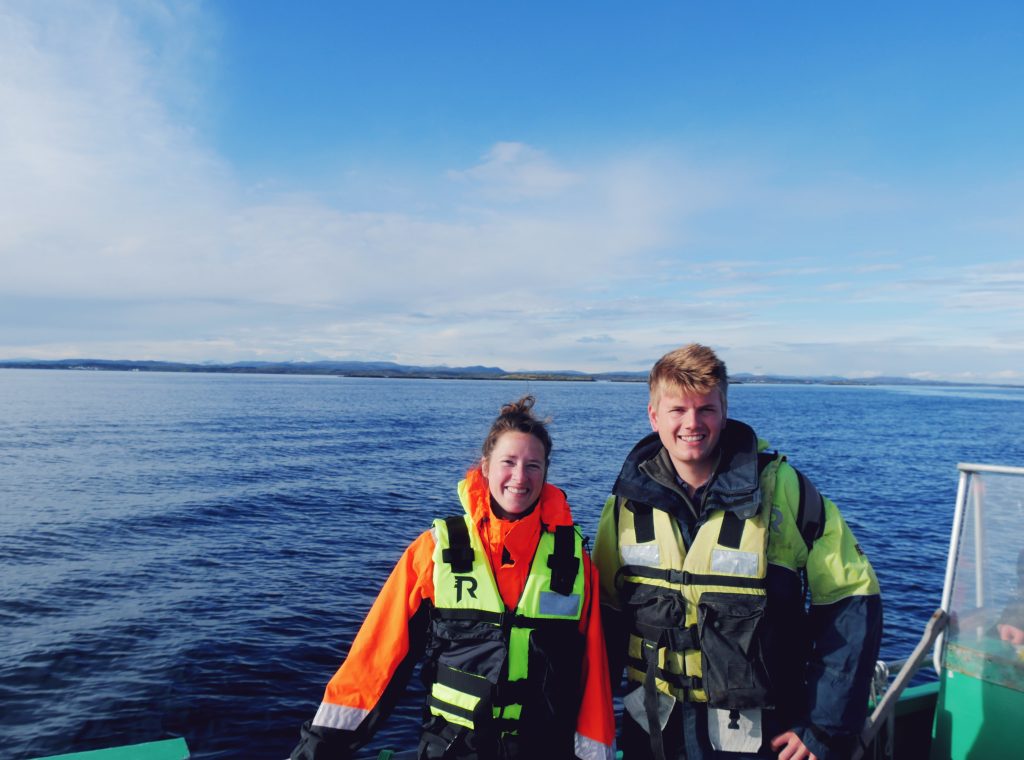 Deniz: Half a year later I quit my job and got back in touch through LinkedIn. Jacob was looking for a Co-founder and we just started working together, no contract, no expectations.
How long ago did you start your company?
Deniz: We've worked together for around 1.5 years, betterfish for around a year.
Why or what made you want to start a company?
Deniz: We're really fascinated with seaweed because it's a zero input crop and it doesn't require much resources to grow. We want to make seaweed a mainstream ingredient in Europe and find the biggest leverage to do this. Betterfish is our idea to achieve this. We couldn't accept that people aren't eating seaweed on a regular basis.
Jacob: A fascination for the topic, for seaweed. No one else was doing what we wanted to do.
What are some lessons you have learned so far in your entrepreneurial journey?
Deniz: Every day has a crazy high or crazy low, otherwise it's not an entrepreneurial journey. It's not smooth sailing all the time.
Only if you have these highs and lows do you feel that you are growing and moving forward.

Deniz
Jacob: It's about patience and that everything takes much longer than you wish!
Who are some of your mentors?
Deniz: We don't have any mentors but we're actually thinking of creating an advisory board for ourselves. So if you feel like you can handle these two seaweed nerds, shoot us a message at hello@betterfish.de.
Jacob: I don't have any mentors but I'm open for someone to teach me something! A lot of teenagers have stars on their wall but I wasn't like that. I never really had a figure or great example of someone I would look up to or a mentor. I still don't have that.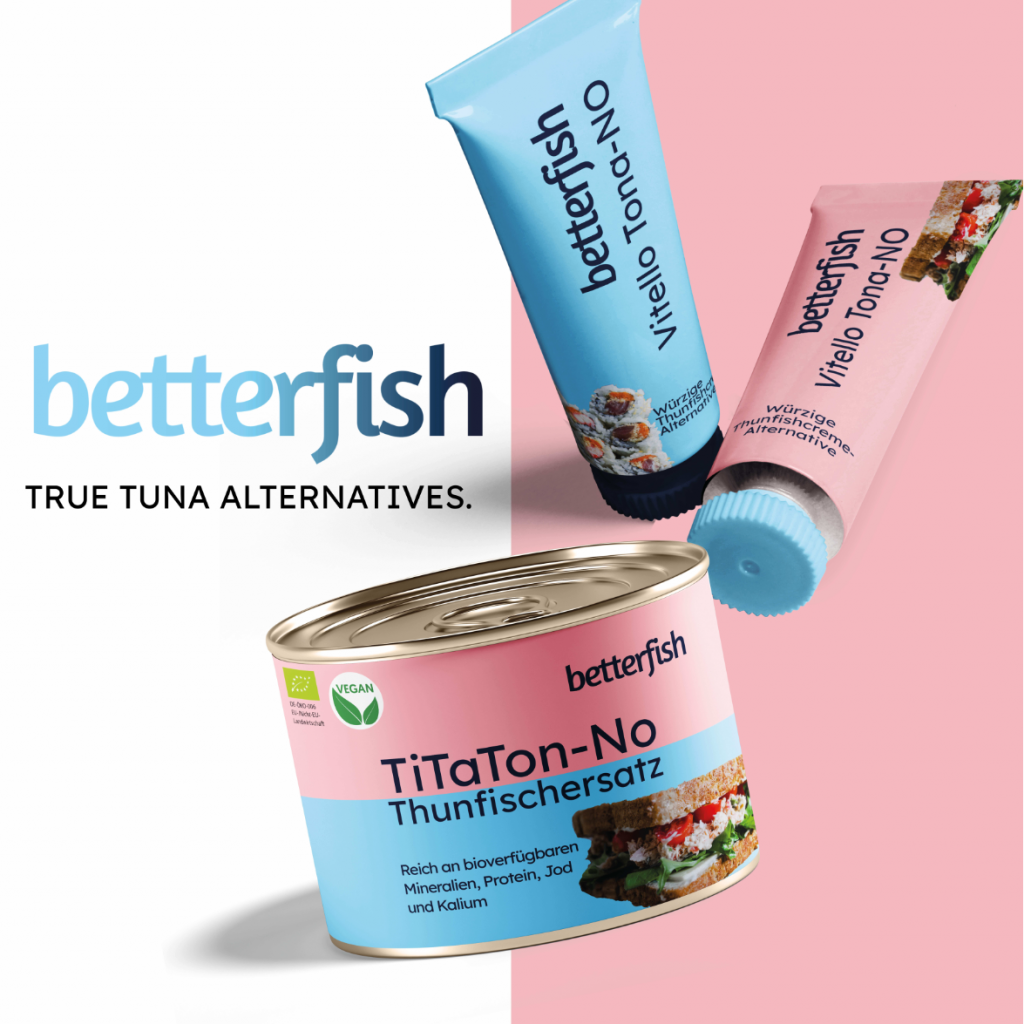 If you could invite any 6 people to a dinner party who would they be?
Deniz: It would be fun to have Guy Raz, the host of How I Built This podcast, Ferdinand von Schirach, Angela Merkel…
Jacob: and Bill Gates, Kylie Jenner and Barack Obama.
Who is the first person you call when you have bad news?
Deniz: My sisters. In business, Jacob.
Jacob: In business, Deniz (my business wife.) In private, my wife.
What role does failure play in being a successful entrepreneur?
Deniz: You only learn whether something works out or not when you make decisions. If you make these decisions early on in your process you also learn early on and move on quickly. Don't get hung up on failure.
Jacob: We've had a lot of 'fails' that we've learned from but they never felt like actual failures.
What are the common qualities of successful entrepreneurs?
Deniz: In general, being optimistic and also a bit naive. Being able to go with the flow and don't get hung up on rules.
Jacob: Passionate about their topic and ambitious.
What book are you reading right now?
Deniz: Radical Candor by Kim Scott.
Jacob: Everything is Fucked by Mark Manson.
Favorite new music?
Deniz: I never remember any names, I'm happy Spotify does that for me.
Jacob: The most recent Mac Miller album
Watch or listen to anything you would like to recommend?
Deniz: Alles Gesagt by Zeit Online
Jacob: How I Built This by Guy Raz
Are you an introvert or an extrovert and why/how?
Deniz: I'm more of an introvert, but really enjoy being surrounded by all my friends. Jacob is more of an extrovert.
What is your superpower?
Deniz: I like to create a good work atmosphere for a team to give their best. Jacob can really work well under pressure, and always finds solutions in crazy situations, also he makes decisions fast.
Jacob: Deniz's superpower is to design out of nothing. If we have a challenge, she makes something better than anyone else.
Can you recall a story from childhood that you feel foreshadowed your current entrepreneurial journey?
Deniz: In one of my earliest friendship books I wrote that I wanted to become an oceanographer and, actually, my name means 'the sea.' So at least the topic of my work was kind of foreshadowed.
Jacob: I was always selling and buying stuff as a kid. With a friend, I once bought 30 BB guns online and sold them to all our friends then we bought the biggest gun to fight everyone off.
Pick a genre of music that describes your life as a founder.
Deniz: German hip hop.
Jacob: Punk rock or ska.
If you weren't founding a company, what would you be doing?
Deniz: Maybe I would be working on my third cookbook I don't know.
Jacob: I would be an environmental activist – something I did when I was younger.
What gets you out of bed in the morning?
Deniz: The company and the vision behind it.
Jacob: Building a better food system – that's what it's all about!
How do you define a 'good day' as a founder?
Deniz: When I go to bed feeling that I've grown and learned something new.
Jacob: Definitely learning something new and also a good deal – a new customer – that has to be there too.
How did you come up with the name for your company? What were the runner up names?
Deniz: It was a really short and fun brainstorming round. All of the others were really bad, like NoFin.
Jacob: or Nichts Thun.
What's your ideal relaxation activity?
Deniz: I used to spend most of my free time grocery shopping in supermarkets!
Jacob: I love running but also listening to podcasts and cooking at the same time relaxes me.
Tell us something we wouldn't know about you from reading your CV.
Deniz: I travelled more than I worked during my internship in Indonesia.
Jacob: For four months during my bachelor studies I helped a friend build a house and a farm in the Catalan mountains. It was wild, without water, electricity or road connection and we managed to register it as a university project.
What was your first job ever?
Deniz: I used to work at an ice cream parlour and also a Dutch fries place.
Jacob: I sold all sorts of berries in Hamburg in the summer, they came from nearby farms.
What is something funny or embarassing about you?
Deniz: I cry a lot with movies and books – even find the saddest scenes in comedies.
Jacob: I often make very bad and poorly timed jokes!
Anything else you want to tell us about?
If you like how we sound, we're always looking for new team members! Email us at hello@betterfish.de
Deniz and Jacob are currently funded by the Berlin Founders Fund.