In this interview we chat with Noam Gerstein and Zachary Bowen, co-founders of bina, a complete, comprehensive digital elementary school. We learn that bina means wisdom in Hebrew, the importance of failure in making progress, and that today these two founders are on a mission to change education for good.
What is your role in the company?
Noam: CEO & Co-founder
Zach: CTO & Co-founder
Where are you from?
Noam: Jerusalem
Zach: Boston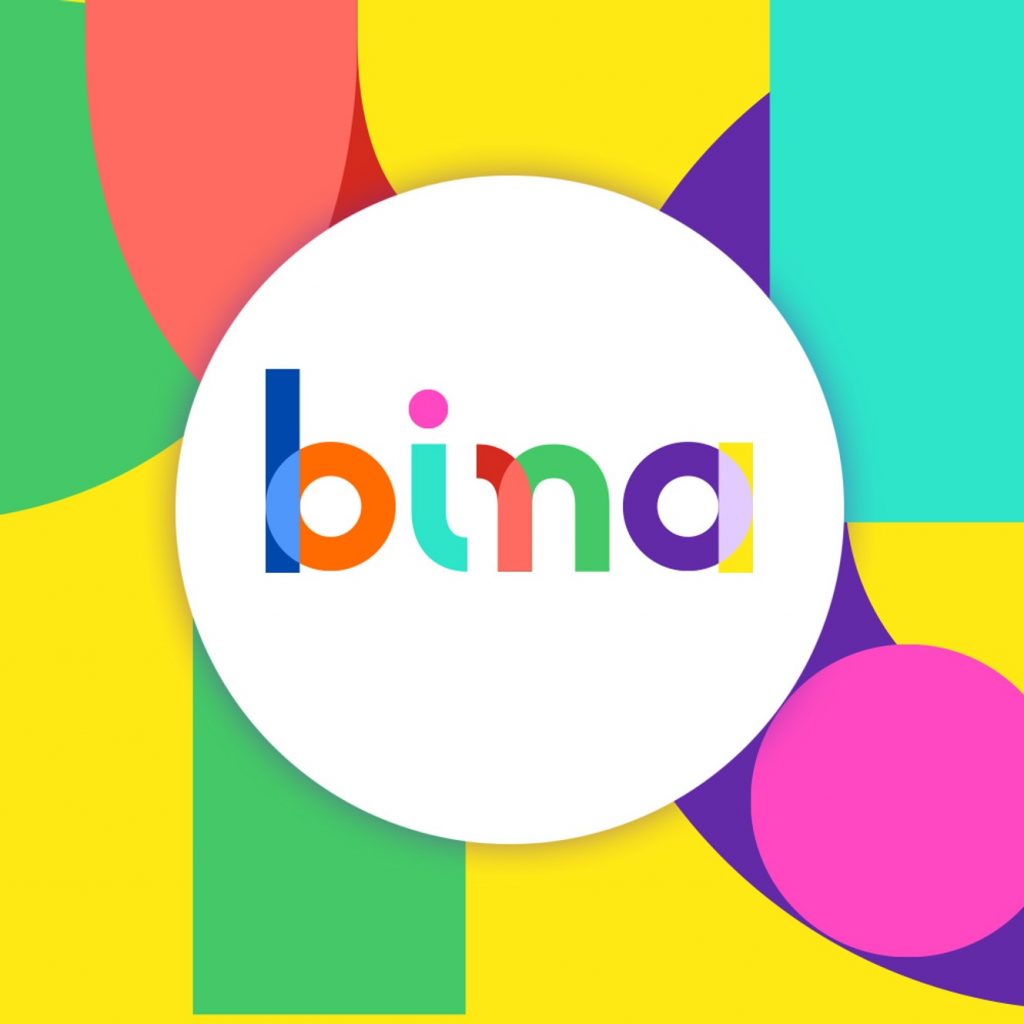 How long ago did you start your company?
Noam: Formally since February 2020, and in the making & the thinking for quite a while.
Zach: I've been with bina in an advisory capacity from Feb 2020, and joined full-time in June.
When did the idea come to you?
Noam: I am not a "eureka" type of person; I think iteratively. bina was, and is, built very slowly through a long process of research.
Zach: Noam and I met in January and started talking about the role of AI and machine learning in bina. The possibilities were exciting, but it quickly became clear to me how important it was going to be to get the more basic technologies set up from the start in a way that would support data science as the company grew.
Why or what made you want to start a company?
Noam: I didn't want to start "a" company but rather "this" company. I like solving problems (yes, please, give me a riddle!) and creating realities. Attempting to improve early education at scale is not a problem I picked, rather a monster haunting me for years. I feel a social obligation to serve.
Zach: I've felt for some time that I was missing out as an engineer. I have an interest in "big picture" thinking. Beyond that, bina is a project that has the potential to make the world a better place, which is inspiring.
What are some lessons you have learned so far in your entrepreneurial journey?
Noam:
1. The most beautiful lessons are kindness and intelligence of people and their willingness to share their expertise and effort. Building a community is not something one does alone, it is the collective effort of numerous idealistic and realistic people. I am humbled to be one of the curators of this brilliance.
2. Everything takes longer than planned. Much much longer.
3. People have varying rhythms and intensities. Those variations are vital to us thriving as a company– just as other diversities are.
4. I am bound to feel deeply embarrassed when managing to get something off the ground. It is immensely painful. And it is the best way to learn precisely how we can do better.
Zach: I've had to learn to get way outside my comfort zone, which means trying things that scare me, and possibly making mistakes. I've learned how easy it is to get caught up in work and forget about family, sleep, etc., and how important it is to set some space aside for myself. And I've learned to be honest with my teammates about the struggles we're all going through at this stage in the company and be empathetic, both in how I ask for and offer support to the people around me.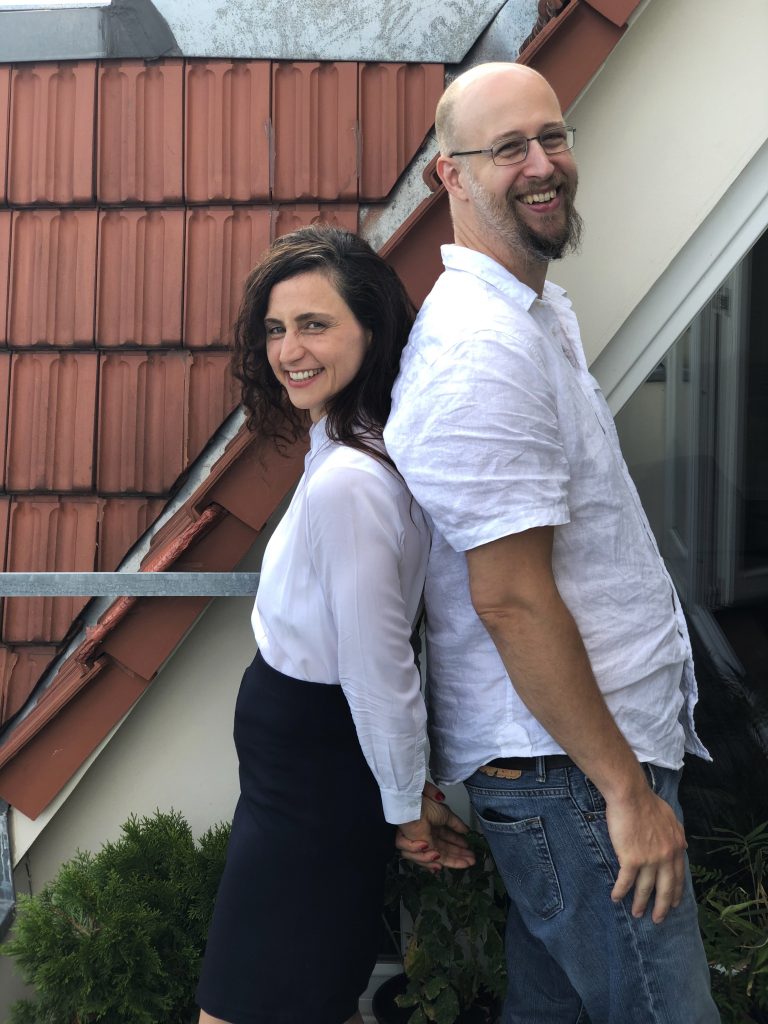 If you could invite any 6 people to a dinner party, who would they be?
Noam: If asked this in January, I would have come up with historical figures that I have some questions for. Right now? My mom, my brothers (+girlfriend), Mimi, and Ben (my adopted siblings). I miss my family so incredibly much.
Zach: A 6 person dinner party? In 2020? Are you crazy? Tell them to eat at home, like sensible people!
What role does failure play in being a successful entrepreneur?
Noam: One of the most exciting differences between kids and adults is that children take failure as a given and success as a pleasant surprise; this allows them to learn effectively. Failures are ongoing, so are successes. Failure is a much more likely outcome of a venture. So, for emotional survival, we have to be childlike with how we view falling flat on our faces (hahaha! How funny! I want to go again!). When we do prepare for the next dive, we have to be continuous enough to, at the very least, try a different angle.
Zach: My graduate advisor had an excellent article posted next to his office about the importance of failure in making progress. It talked about failure as a skill. That most of what we do while learning and growing is failing over and over again. It's a trap for people who excel in school that they don't learn how to fail productively, and so they plateau at a certain point. The hardest thing I do is try things, knowing that some of them will fail, and then learn as much as I can before moving on and trying again.
What are the common qualities of successful entrepreneurs?
Noam: They are liars. No, I am just joking. Well, not just. In Dan Ariely's book The Honest Truth About Dishonesty: How We Lie to Everyone – Especially Ourselves, he discusses the most common denominator for people that often lie; they are highly creative. Creative enough that they can imagine a detailed alternative reality. Obviously, these individuals' management choices for their moral compass vary. But, some feel obliged to make their more compelling alternative realities alive.
The dominant, mono-directional, simple-messaging communication style is a key to boomer leadership (you know, that bunch of white bros that moved fast and actually broke things). Perhaps, for the current warming climate, intellectual humility and empathy make successful people and leaders.
Zach: To reject the status quo. It takes a weird mix of diligence and flexibility to catalog all the assumptions about how the world is "supposed" to work, and then imagine they all were false, but this is how breakthroughs happen.
How has being a parent affected the way you look at the world and your purpose?
Noam: Was I ever "not" a parent? I have a very vague memory of that version of myself; unhealthy, unhappy, and unfocused. Dedicating my life to something bigger than myself was the best thing that ever happened to me.
Zach: It's made my time more precious. I know very clearly now what's critical in my life, and what's extraneous, and I'm pretty ruthless about rejecting the non-essential.
What book are you reading right now?
Noam: On my nightstand, "Talking to Strangers" by Malcolm Gladwell, "From Bacteria to Bach and Back" by Daniel C.Dennett, and "Upstream" by Mary Oliver
Zach: School brochures *grin*
Favorite new music?
Noam: I am an ignoramus, I like reading (quietly!)
Zach: Brother Ali
Watch or listen to anything you would like to recommend?
Noam: The Syllabus, Best of: Podcasts
Zach: PBS Space Time on YouTube
Are you more of an introvert or an extrovert?
Noam: I am probably nearing the edge on the extrovert side.
Zach: I'm an introvert with highly trained social skills. I worked as a bartender for 5 years in my 20's to force myself to get over being a shy kid.
What is your superpower?
Noam: I'm relentless (and hyperactive)
Zach: I can get people to participate in audacious projects
Can you recall a story from childhood that you feel foreshadowed your current entrepreneurial journey?
Noam: I was a constant disturbance in the classroom; I'm hyperactive and was a condescending smart ass child. I grew up in a poor neighborhood in Jerusalem. My teachers all had a lot on their plate– they all knew it's the silent child in the back that's at risk, not the one bouncing off the walls of boredom. Hanna, my practical 1st grade teacher, understood that I was quick and highly disruptive. She made a rule for me: I had to finish all my assignments, run around the school, and get back to my seat before the rest of the class finished their work. I still run around the block!
Zach: I was a perpetual problem student. In my second year of high school, I decided that I wasn't really learning anything at school. It would probably be better if I just took matters into my own hands. Needless to say, this prompted a massive argument between my mom and me, as to whether or not I could manage my own education. To prove my point, I stormed out of the house with a couple of changes of clothes and a plan. I went down to the local university bookstore and 'borrowed' an introductory textbook on quantum physics and camped out for a couple of days until I'd finished it. I proudly marched home, ready to demonstrate my knowledge of probability distributions and wave functions.
Mom was very impressed with my hard work. I ended up back in school anyway.
Pick a genre of music that describes your life as a founder.
Noam: Funk
Zach: Noise
If you weren't founding a company, what would you be doing?
Noam: Moving to the jungle with my kids and a Kindle.
Zach: Watching movies and eating bonbons.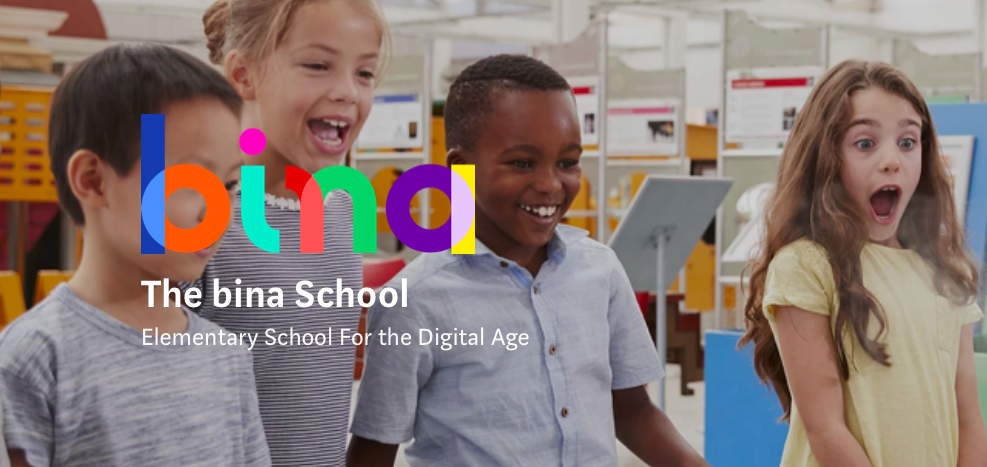 How do you define a 'good day' as a founder?
Zach: Any day we manage to pay the bills and not get sued.
Noam: Ya, those ones are amazing.
How did you come up with the name of your company? What were the runner up names?
Noam: bina is wisdom in Hebrew. It never had an option b.
Zach: Noam picked it before I got here. I had nothing to do with the logo, either.
What's your ideal relaxation activity?
Noam: I practice Mysore yoga daily
Zach: Cuddling with my baby
Why is now the ideal time to have a cultural shift towards online learning?
Noam: Crisis in Latin is a turning point. People are compelled to reevaluate their life choices, educational ones included. Families have had a very close look at the state of schooling. To many, it's clear that while life has become increasingly mobile, the educational system remains static. That gap causes inefficiency and incompatibility in education quality. It also weighs on family lives. If we want to ably prepare for society's participation, the most logical way to do it is to reflect on it.
Zach: We've seen technology transform every aspect of adult life in the last couple of decades, but we still haven't seen those changes migrate down to our early education. We need to catch up, or we're going to leave our kids behind.
How do you feel access to online education can change the world for the better?
Noam: It depends on the quality of "online education".
Research suggests that having quality in early education is key to both health and fulfillment and that best-in-class elementary school depends on having:
Adaptable and flexible curriculum with short feedback loops
High-quality teaching in small, suitable learning groups
Continuous and deliberate socio-emotional growth and support
Achieving that level of education at scale is difficult and prohibitively expensive.
Suppose we manage to make high-quality education accessible at scale. In that case, the betterment of lives on the individual and societal levels is immense.
Zach: To start with, it can be a great equalizer. So many kids just don't have access to quality schools due to geography. Whether it's poor urban neighborhoods, rural areas, or countries with unstable political systems, there are regions where it's just not possible to find a decent education for young children. The digital school will, at a minimum, remove the physical barrier to entry for schooling.
What are the biggest challenges that might stand in the way of all children being educated online in the future?
Noam: Mainly uninformed generalistic legislation; connectivity and hardware.
Zach: We need the trust of our families. People are wary of who they share their data with, and they have good reason to be. Educating children is a privilege; to do it morally, we need to maintain the highest ethical standards for how we use their data.
What was your first job ever?
Noam: I'm a Mediterranean, and come from a place where granting responsibility for live creatures to very young girls is a thing. But beyond baby/cat/dog sitting, I worked for the Tel Aviv municipality on the event management team when I was 14.
Zach: I worked at a seasonal Halloween store selling costumes. It's still one of the best jobs I've had.
What is something fun/unique/embarrassing about you?
Noam: I lived nomadically for 7 years
Zach: I crashed a motorcycle hard enough to total it and managed not to fall off or otherwise injure myself.
Tell us something we wouldn't know about you from reading your CV.
Noam: You wouldn't know anything about what I think I do best: grow relationships, children, and plants (not necessarily in this order).
Zach: If I didn't put it on my CV, it's secret for a reason…
Noam Gerstein + Zachary Bowen are funded by the Berlin Founders Fund.