In this interview we talk to Ackeem Ngwenya and Shariff Vreugd, Co-founders of Reframd. These two inspiring entrepreneurs are on a mission to create a more inclusive product line — one that changes the way eyewear fits Black people's nose profiles.
What is your role in the company?
Ackeem: Managing Director, Product and Brand Development
Shariff: Business Development and Marketing
Where are you from?
Ackeem: South Africa and Malawi
Shariff: Netherlands
How long ago did you start your company?
Ackeem: Reframd as an idea was started over three years ago. I started actively working on it mid 2019, Shariff joined at the end of 2019.
Shariff: The idea came from Ackeem, who was already working on the project. We met in august 2019 and I joined a few months later.
Why or what made you want to start a company?
Ackeem. I knew I was developing something that people would want to buy.
Shariff: After Ackeem explained the project to me, I became an instant fan. I thought, this has huge potential.
What are some lessons you have learned so far in your entrepreneurial journey?
Ackeem: The start-up team has to be aligned on most things, you can disagree on matters but not on values; Sometimes investors do not get an idea because they fail to emphasize other people's problems; Perseverance is a key ingredient to success; There will be many failures.
Shariff: Team dynamics are really important. It's key to find like-minded people with different skill sets that complement yours. Starting a business takes more than just coming up with new ideas. In order to execute new ideas, you will find yourself constantly studying new material. As an entrepreneur, you have to be ready to explore new terrain, be open to new possibilities, and not get stuck in yesterday's practices.
If you could invite any 6 people to a dinner party who would they be?
Ackeem: Patrice Lumumba, M. C. Escher, Mrs. Pland (my high school English Teacher), Peter Clark (South African Visual Artist), Joy Buolamwini, and Albert Einstein.
Shariff: Peter Tosh, Edward Snowden, Casey Neistat, Elon Musk, Nelson Mandela, and Scott Galloway.
What role does failure play in being a successful entrepreneur?
Ackeem: Learning, improvement and that assumptions don't necessarily have to be correct the first time.
Shariff: Failure plays a very important role in every entrepreneurial success: it's through failure that you learn and grow. If you aren't failing you're not trying hard enough. There will always be a lot of mistakes and failures involved in trying new stuff.
What are the common qualities of successful entrepreneurs?
Ackeem: Market insight, persistence, curiosity, communication, experimentation, creativity.
Shariff: When you're curious, you're present, observing the world around you. This active state of mind can lead to the discovery of new ideas. Curiosity also opens your mind to new possibilities. You have to be comfortable doing outreach and creating new business opportunities. It is important for an entrepreneur to be able to adapt well to changing market conditions and demands. Being self-aware is not only about identifying strengths and weaknesses, but it's also recognizing what causes you to feel those ways and do those things.
How has being a parent affected the way you look at the world and your purpose?
Ackeem: As a parent, I have become more aware of the futility of thinking of other people as different from you. Because those 'other people' also love their children, kiss or wish them good night, and simply want the best for them.
What book are you reading right now?
Ackeem: Skin In The Game by Nassim Nicholas Taleb
Shariff: Capital in the Twenty-First Century by Thomas Piketty
Favorite new music?
Ackeem: Ayub Ogada: Kothbiro, Lauryn Hill: Black Rage
Shariff: Fleetwood Mac – Dreams. It's actually a song from 1977. It's on repeat for over 48 hours.
Watch or listen to anything you would like to recommend?
Ackeem: Coded Bias, Oliver Mtukudzi, Afropean by Johny Pitts on Audible, The Open Society and Its Enemies by Karl Popper on Audible
Shariff: Podcasts: Masters of Scale with Reid Hoffman, Freakonomics Radio, Business Wars, Today in Focus by The Guardian, The Twenty Minute VC, and HBR IdeaCast.

Are you an introvert or an extrovert and why/how?
Ackeem: Introvert, the less people know of me the better.
Shariff: I'm an extroverted introvert. I've always related to introverts in terms of needing alone time. But my nature is predominantly confident. In a social setting, I enjoy meeting new people but can only endure so much socializing. At first, I come across as quiet and reserved, but once I feel comfortable, I have no trouble chatting. I definitely won't tell my life story to someone I've just met. The better someone gets to know me, the more "extroverted" I seem.
What is your superpower?
Ackeem: I always feel like I can learn anything, I often just need to spend some time and immerse myself in it. This has worked for me on many occasions.
Shariff: Setbacks are part of life, regardless of whether you're generally happy with your circumstances. Like every other person, I faced my own portion of setbacks (with many more to follow). Sometimes you ask yourself 'What am I doing this for?' 'Is it going to work?'. It is my attitude and approach that determines whether I manage to move forward. I realize that not everything happens on your terms but hard work and determination pay off in the end.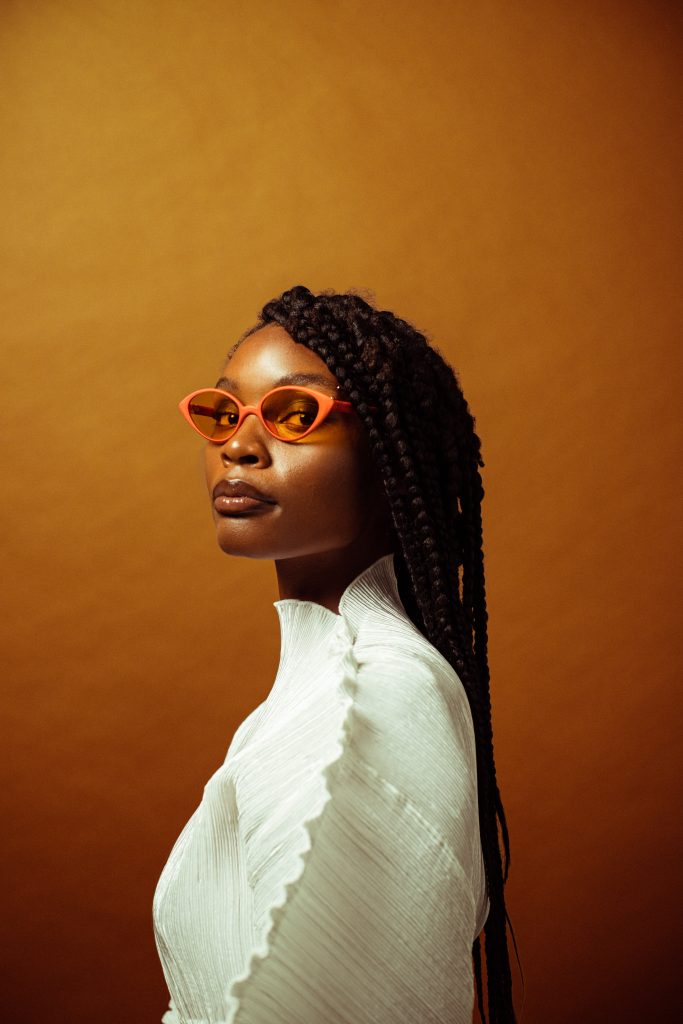 Can you recall a story from childhood that you feel foreshadowed your current entrepreneurial journey?
Ackeem: As far as I can recall I have always been able to create things from materials, ideas or inspirations around me. I am naturally a doer/creator/maker.
Shariff: My parents emigrated at a young age to the Netherlands from Suriname (a former Dutch colony). In the Netherlands, they had to start all over again. I always admired my parents' zest for work. My father always said if you want to achieve something you have to give 200% and my mother always gave me the confidence to pursue my dreams no matter how crazy they were. My parents gave me the feeling that I can achieve anything as long as I keep believing and working for what I want. When I found out that there were no entrepreneurs in our family and neighborhood, I took it upon myself to follow an entrepreneurial path.
If you weren't founding a company, what would you be doing?
Ackeem: I have always worked for myself and I assume I most likely would be working on another project that I could build a company around.
Shariff: I would probably work for an early stage startup and work on UX/UI of course.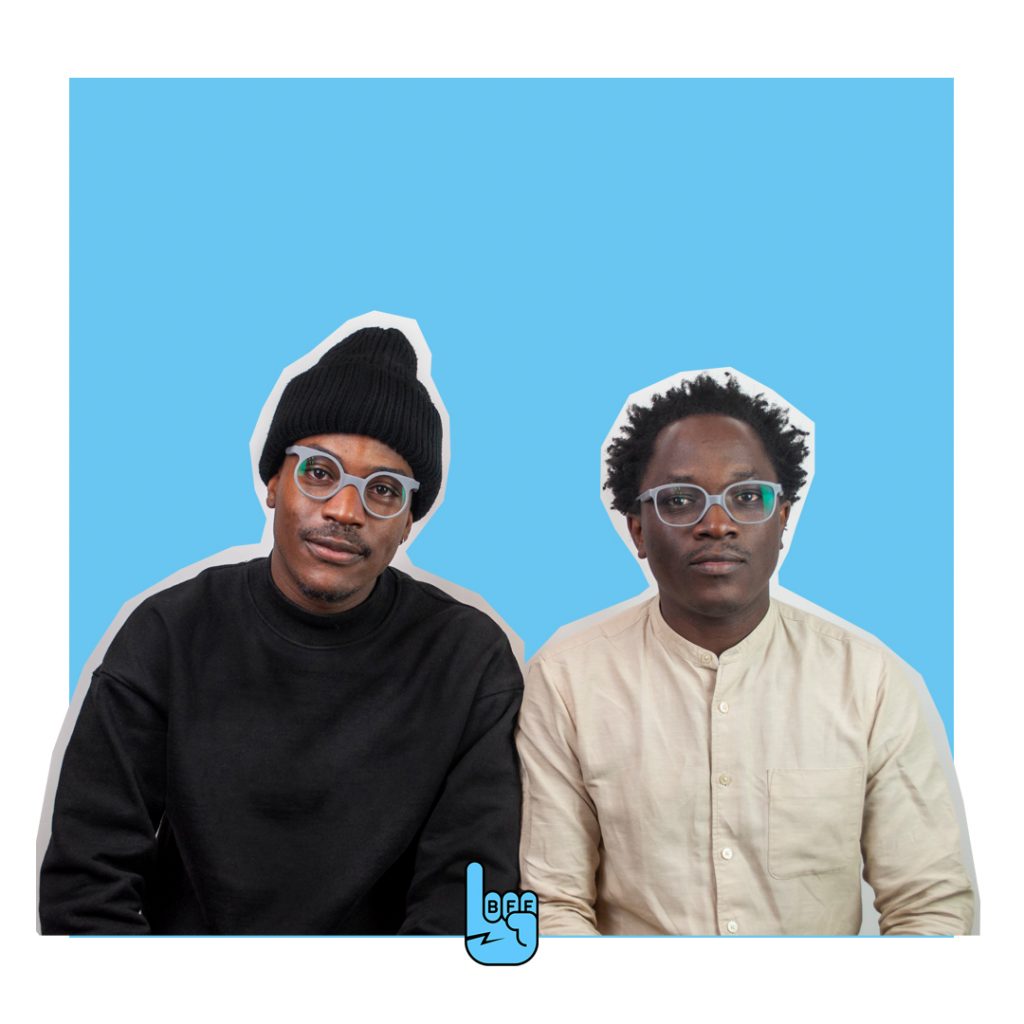 What gets you out of bed in the morning?
Ackeem: My daughter Ella
Shariff: The sun functions as my alarm clock. When the sun's up, I'm up.
Other than that I feel extremely blessed with the work we are doing so why waste your day in bed.
How do you define a 'good day' as a founder?
Ackeem: At the moment a good day is when we get unsolicited feedback about the social commentary behind our project from our customers and places where we have applied for funding.
Shariff: Some days will be better than others but in general, when we achieve what we set out to do or when we've been significantly challenged and still manage to come through it's always a good day.
How did you come up with the name for your company?
The name Reframd was chosen for both its literal association to eyewear frames as well as its figurative meaning – to re-frame an argument, to look at something from a different point of view. In Egyptian mythology, Ra or Re is god of the sun. Our ultimate aim with Reframd is to provoke reflection and dialogue on why value is placed on some groups of people and not others.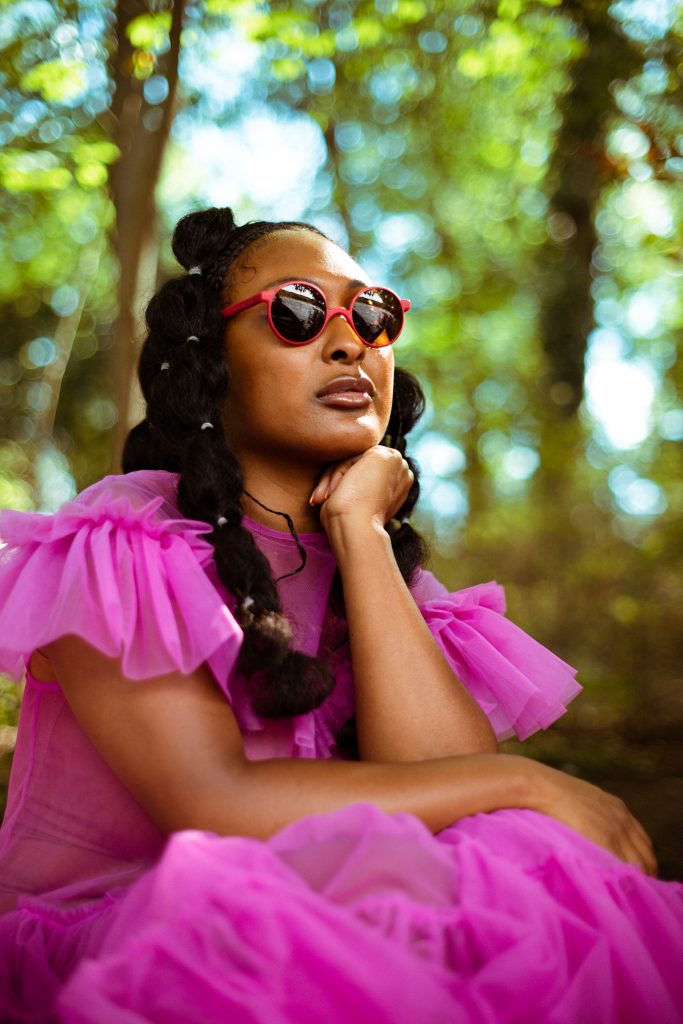 How has COVID affected your business?
Ackeem: COVID has not yet significantly affected us, but as an aspiring luxury brand it is seriously concerning as COVID continues to impact people's livelihoods and spending habits, which I think could impact us down the line.
Shariff: We were planning a small launch event with a select group of people in March. But due to the rising infections, we had to postpone the event. Other than that I think that the pandemic gives us a bit more time to have a closer look at our business. It's definitely a weird time to start a business.
What's your ideal relaxation activity?
Ackeem: I grew up surrounded by water and trees; a cabin by the lake would be my ideal place to read, cook, sketch and ideate.
Shariff: I try to meditate 20 minutes a day. It's about awareness and getting a healthy sense of perspective. I'm not trying to turn off my thoughts or feelings. I just try to learn to observe them without judgment.
Tell us something we wouldn't know about you from reading your CV.
Ackeem: I wanted to become an Astrophysicist
Shariff: Football is my first love. I started playing at age 6 and every time I see a football I still get excited. For the future I hope to collaborate with a football club and/or player on a project.
What was your first job ever?
Ackeem: Painting a mural for a restaurant and illustration for a book cover in high school.
Shariff: I was delivering newspapers in my neighborhood at age 13. I remember that the days started very early and that I hated that job. However, this was the only way I could make some money and buy the PlayStation games that I wanted to have.
What is something fun/ unique/ embarrassing about you?
Ackeem: I get cold-like symptoms when I watch stand-up comedy: coughing, watery eyes, cold sweats.
Shariff: Sometimes I wear my AirPods with no music just because I don't want anyone talking to me.
Ackeem Ngwenya and Shariff Vreugd are funded by the Berlin Founders Fund.