The Bridge is a series of articles exploring connections between the European tech capitals of Berlin and London supported through our partnership with London & Partners.
A profile of some of the region's most important partnerships tackling issues such as air quality, farming and transportation.
When it comes to the brainpower behind innovation, two heads are often better than one. Multiple perspectives coming together helps to create the most viable ideas and serves as the best defense for any challenging curveballs (it's why the co-founder dynamic works so well).
The same goes for cities. One region's success story with a new technology may be another region's blueprint for achieving the same; any challenging experiences faced by one can serve as learning material for another to avoid the same pitfalls. This is the idea behind cross-border collaboration to scale up new technologies that solve global issues. Europe's high concentration of differing regulatory environments is the ideal ground for this type of collaborative innovation.
"When it comes to innovation, we tend to pilot things a little bit too much," said Nathan Pierce, the Program Director for Sharing Cities, a London-led international smart cities program that explores ways in which European cities can collaborate on building and scaling smart city solutions.
"If at all possible we can learn from other cities who have already deployed the technology, it helps to speed everything up."
Germany and the UK have long been fruitful collaborators when it comes to tackling global issues such as air pollution, transportation, farming and connectivity. We've selected a few examples of companies and initiatives pushing the envelope of innovation in these areas through cross-border collaboration.
Greencity Solutions: Air quality and the CityTree
On Glasshouse Street, near Piccadilly Circus in London, stands one CityTree: the pioneering air quality creation of Berlin-based Greencity Solutions. At four meters high, the peculiar looking artificial hedge absorbs pollution and emits fresh air – effectively doing the work of 275 trees in one small space. The pods of moss that line a CityTree "inhale" the types of particulate matter that is the cause of one in seven deaths worldwide.
Although each CityTree is a costly €22,000, its long-term benefits are likely to offset the costs. The solar-powered CityTree also collects data surrounding it, and plants can be arranged to display logos or QR codes.
Although strange to the eye right now, it's easy to imagine CityTrees as integral parts of healthy, smart cities of the future.
Lilium: Air taxis
What will the sky in London look like in 2025? If Lilium has anything to do with it, a little more active. The Munich-based startup plans to launch its fully vertical air taxi service in London in the next five years. It's a tall order, requiring the creation of a ride-hailing app similar to Uber, sophisticated fleet management software and air traffic control management – but nothing that can't be done with adherence to the company's long-term strategy.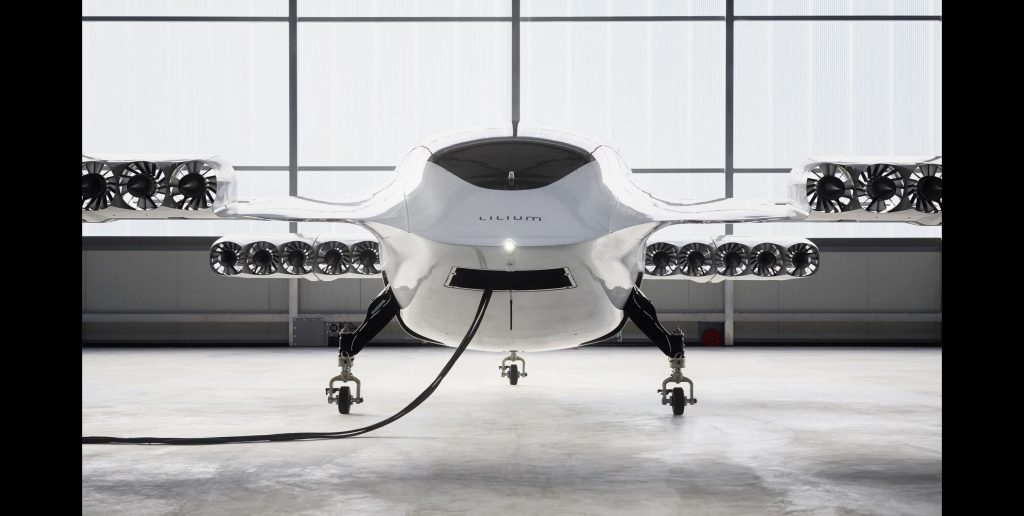 In addition to pioneering a new method of inner-city transport, Lilium's presence in London helps to create hundreds of software engineering roles to further boost the city's role in global tech advancement.
Yoti: Digital identification
As the world increasingly turns to digital measures, identity verification becomes increasingly paramount. Nowhere is this more relevant than in child protection in the online sphere. In 2020, Yoti's biometric digital identification platform – specifically Yoti Age Scan and Yoti's Digital ID app – became an approved age verification method for age-restricted sites in Germany.
Age-verification happens through Yoti after users take a selfie and provide a photo of their official government ID.
The technology created by UK-based Yoti is currently used in online casinos and age-restricted sites in the UK. It has also been used to enable the online sales of alcohol. The soaring popularity, effectiveness and usability of the technology means that more digital identification possibilities will exist from now on, enabling more services and protection in the digital sphere.
Siemens: Methodologies for smart cities
In 2019, Siemens named London the most "digitally ready" global city in its Atlas of Digitalization, which measures the "readiness and potential of six major cities to embrace digitalization and develop new ways of living, working and interacting." London's high ranking is due in part to factors such as the city's Ultra Low Emission Zone and congestion charge, improving mobile internet speeds and initiatives such as the Mayor of London's Smarter London Together.
As one of Germany's largest industrial manufacturing companies, Siemens is at the forefront of smart city advancements worldwide. To advance London as a smart city, it regularly drives innovation forward through developing methodologies, conducting research, holding digital briefings and more.
Infarm: Urban farming and produce
Infarm's hydroponic vertical farms began rolling out in London-based Marks and Spencer locations. The Germany-based Infarm chose London as one of its rollout cities because it represents some of the sustainability challenges that large cities will face in the coming years. Twice per week, Infarm representatives visit each location to plant new seedlings into their systems.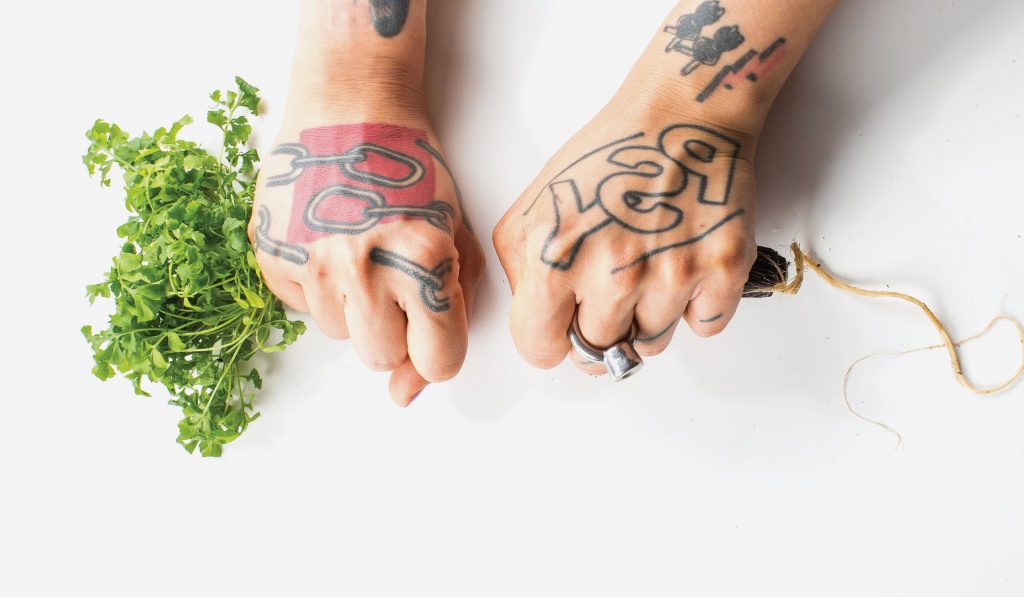 Vertical farming helps to reduce the amount of water, space, transportation and fertilizers involved in getting fresh produce on the table for city dwellers. Infarm's systems use 95% less water than soil based farming, 90% less transportation and 75% less fertilizer. They also take up 0.5% of the space of normal farming for crops such as fresh herbs, and use zero chemical pesticides. Infarm aims to redefine the food supply chain from beginning to end. 
---
As we end 2020 and enter what may be the most digitally collaborative year yet, we're heartened to see companies and initiatives crossing borders to tackle the world's biggest challenges. As always, we're excited to see what the new year holds for both the UK and Germany as they remain instrumental allies in the fight for clean air, digital safety, novel transportation and more.
That's a wrap for The Bridge this year, but we'll be back in full swing in 2021. Until then, let's close the year off strong together by continuing to work towards the goals we've shaped throughout this challenging year.