We Zoomed with Stefanie and Nayara of branayama, a word play on the breathing technique in yoga called Pranayama. It is the life energy that translates into a holistic attitude on living life powerfully and feeding yourself beyond the physical body and mind. Branayama is on a mission to empower mothers to care about themselves as much as they care about their babies.
What is your role at branayama?
SR: I am the Founder – I am leading on the product, creating the brand and overall vision, basically overseeing everything.
NBS: I am Head of Brand Communications and take care of everything else. 
Where are you from?
SR: I'm from the South of Germany. I've been living in Berlin for 10 years.
NBS: From Brazil, but lived in the US for over 20 years. I would say I am a Brazilian child and an American adult. I've been in Berlin for almost 5 years.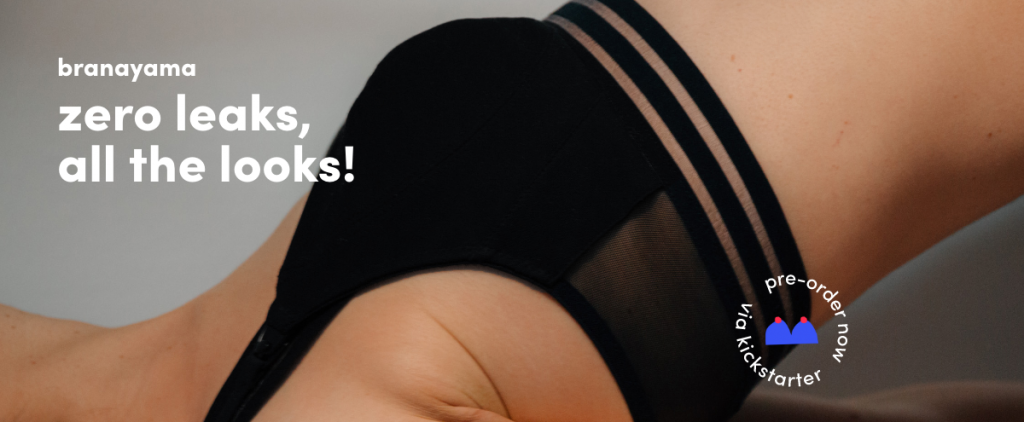 When did you join Branayama?
NBS: A week before Christmas in lockdown number two.
What are some lessons you have learned so far in your entrepreneurial journey?
NBS: It's been a short and intense time, but I've learned that there is no app or software in the world that will replace working together in the same room as your colleagues. Those moments that Steffi and I manage to be together are the most productive and that's super interesting. It's something to always keep in mind, how can we stay creative and collaborative.
How did you go from being an entrepreneur in the food space to now in the DTC product space?
SR: I worked in food for over ten years pushing for sustainable change. I consulted big companies and realized that sustainability for them was a trend to follow rather than something they were truly convinced about. So I became more and more frustrated. 
At the same time I became a mom and was dealing with a newborn baby and the messiness of breastfeeding. I hated the ugly nursing bras and the pads and was shocked that the industry lets women deal with this completely outdated system that on top produces an enormous amount of waste. I knew I had to do something about it. So I started to develop a prototype.
Who are some of your mentors?
SR: Both of my grandmothers. My dad's mother had to raise her three kids as a single mother. She worked at the post office stamping letters. When I was a little kid, she was still working there. Being a mom, being a woman, not coming from a wealthy background it is such a privilege to be a founder. One thing I also learned in the founding process, I have never worked with a team. It was always me working with freelancers. This is the first time I am building this team. And I feel like they are my mentors. They inspire me.
NBS: My mother has always been my biggest inspiration. She has a very different way of measuring success, which is by the process rather than the outcome. My mother feels accomplished and successful when she is fully engaged and busy doing 5 different things while being a mother, grandmother, entrepreneur. So the measure of success she taught me is priceless. The other is Howard Schaffer, a New York Hospitality legend. He would always push me to do better and never doubted I couldn't – but would also not hold back on calling out on my mistakes. I was able to build confidence while staying humble and that has been another invaluable lesson.
If you could invite any 6 people to a (post-COVID) dinner party who would they be? 
SR: I will invite Michelle Obama, but she can bring Barack. Greta Thunberg, Bernadino Evaristo, Kübra Gümüsay, and my daughter to absorb the conversation.
NBS: First I would invite Fran Liebowitz because I think she is sharp and hilarious. I will invite Barack, Marina Abromovic, Quentin Tarantino, and Elon Musk and maybe Ulli (my husband) if he gets us a babysitter. 
What does failing forward mean to you, embracing failure as an idea?
NBS: I read something once, but it stuck with me because it's so true. Losing teaches you strategies for winning.
SR: Who is defining failure anyway. I would say that financially my old business failed. It was not a sustainable business case to support me. But now being on the branayama journey everything's happening so much quicker because I learned so much in my first business.
How would you define success for yourself?
SR: During my Elternzeit, I was on a bench in the woods on a very sunny day thinking about this very thing. For me, when I look at my 24 hour day, it's separated into "me" time, "work" time, "child-only" time (without iPhone), and "couple" time. If I can achieve this, that is success for me. But, we are so not there at the moment!
NBS: For me it's also about balance. Once you are at a certain age, you know yourself a lot better, and you understand the roles each part of your life plays and if you don't have that balance you won't feel you've achieved anything. I also see success as being able to  proudly stand behind what I do, no matter the outcome. 
What books are you reading right now?
NBS: "Humankind, a Hopeful History" by Rutger Bregman.
SR: "Invisible Women" and reading for a second time "Girl Woman Other".
Favorite new music? 
SR: The song of the crowdfunding campaign. It was so hard to find a song so now I really like it.
NBS: Music is so present in my life, since childhood.  I am currently obsessing over "Song Exploder", the podcast turned Netflix series. It goes over a musician's process of going from nothing to something amazing.
Watch or listen to anything you would like to recommend? 
SR: When I am busy with work, I can't listen to podcasts, because I get over inspired and then I get frustrated because I don't have time to put it into action.
NBS: I watched an incredible movie a few months ago by the brazilian director Karim Aïnouz, "The Invisible life of Euridice Gusmao". The storyline, colors, sounds are so deep and so beautiful, it stays with you.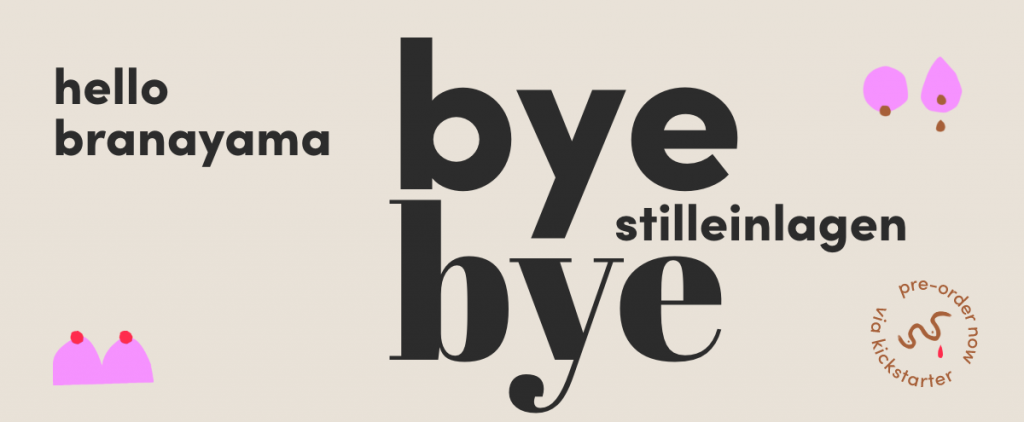 What is your superpower? 
SR: Funny enough, I listened to a podcast of this woman who said she doesn't have fear. I thought about myself and if I have fear, because of course I have fear and anxieties. But I think my superpower is that I can just tell my fear to shut up. I have a belief that everything falls into place. My superpower is to listen to my gut. I have found a way to really listen to my gut.
NBS: I think I have the ability to pull myself out of a situation to have an overview. I can zoom out and observe. 
In your branding you are showcasing a diverse range of women. What does diversity mean to you? 
SR: For me diversity is, but speaking as a white person is always a bit different, this not a label, or something that is new. Diversity should be a given.
NBS: I think for branayama diversity is a non topic. We are women creating a product for women. Motherhood is universal. It doesn't matter if you are white, black, short, tall, curvy or skinny. Personally speaking, I am a little pale now, but I am not white. And I was so used to the general lack of empathy that I had become a bit hopeless. So it is a relief that people are finally having those conversations and holding each other (including brands) accountable. 
If you weren't founding a company, what would you be doing?
SR: I would help other people to found a company
NBS: I would be trying to found a company. 
What gets you out of bed in the morning?
SR: The coffee that my husband brings to bed with me because we have a daughter.
NBS: My daughter
How did you come up with the name for your company? 
I have been a Yogi for over 15 years now, and after giving birth, yoga helped me to reunite my body and mind, that I felt had come apart.
Branayama is a word play on the breathing technique in yoga called Pranayama. It is the life energy that translates into a holistic attitude on living life powerfully and feeding yourself beyond the physical body and mind.
How has COVID affected your business?
SR: It delayed us for half a year, because we source everything from Europe. 
Tell us something we wouldn't know about you from reading your CV.
SR: I used to play accordion.
NBS: I used to be a ballerina.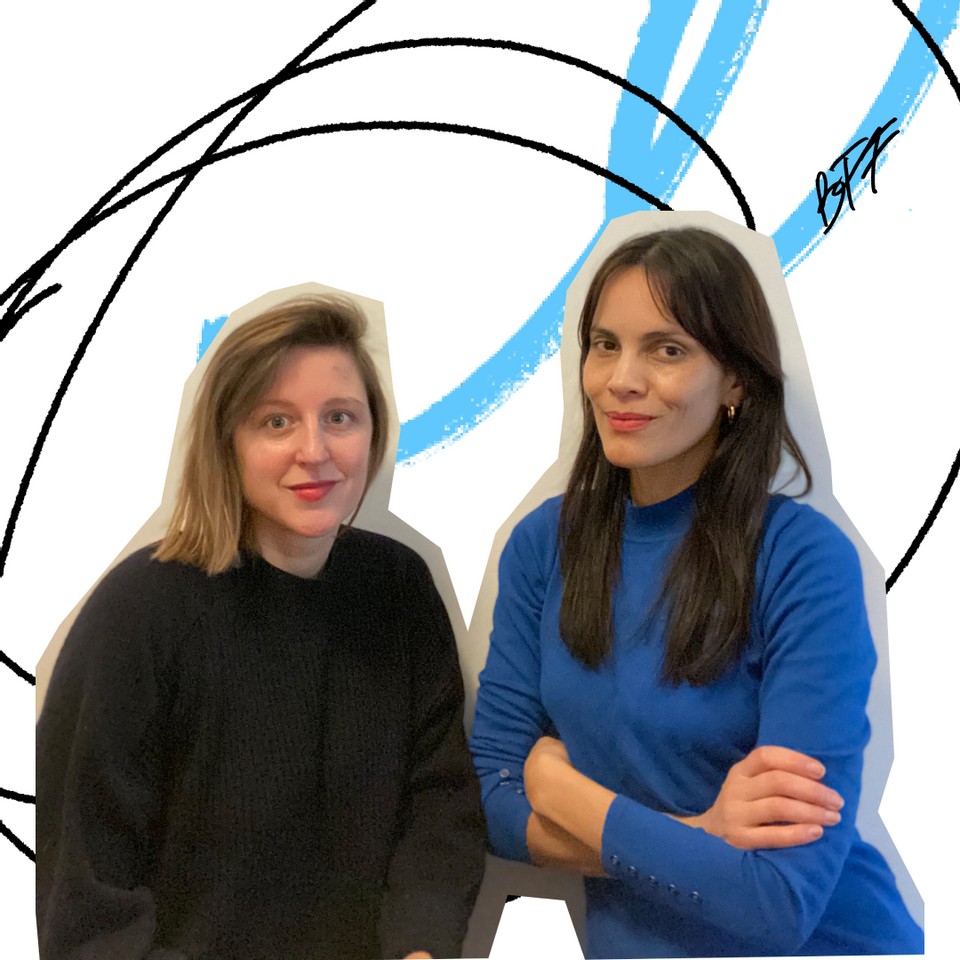 What was your first job ever? 
SR: I was 13 years old and I wanted to have those Buffalo shoes and they were 200 EUR and my mom refused to buy them for me. So I distributed newspapers for 6 months, every Friday, Saturday, and Sunday so I could save up and buy them.
NBS: Sales for a travel agency. I was 14. I still lived in Brazil, and I really wanted to go to Disneyworld. My mom, who was a travel agent at the time, told me that if I found a group of 10 other kids who wanted to go with me and convinced their parents to pay for it, I could get myself in for free. So I started bringing pamphlets about Disneyworld and would give presentations about why our school graduation should be a Disneyworld trip and then I got it! After that, my mother hired me. 
Anything else you want to tell us about?
Our Crowdfunding campaign starts February 15th. There we will not only sell a limited edition of our beautiful branayama nursing bras, but also awesome limited edition rewards that we've been developing with really great brands and artists, exclusively for our campaign! Sign up on our website and be the first to know when the campaign is live!
Stefanie and Nayara are currently funded by the Berlin Founders Fund.