Representation matters, from seeing Kamala Harris as the first Black, Indian, and Woman to become US Vice President, to seeing 14 diverse women receiving funding and support through our Berlin Founders Fund — these moments give me hope. On International Women's Day, I honor all of the remarkable women in my life who are navigating business and family, empowering other women, leading with empathy, and learning to listen to their intuition, rather than following the status quo.
The women of the Berlin Founders Fund
As Head of Brand Communications at Silicon Allee and the Berlin Founders Fund, I have the privilege of supporting a portfolio that comprises 47% women. At BFF, we believe that representation and a seat at the table are essential to fight systemic gender bias and racism. The 'glass ceiling' can be seen as both an institutional limitation to progress and a figurative one from not being able to "see" ourselves in a certain role.
Today I want to celebrate the women of BFF and acknowledge all of the women who have paved the way to empower the next generation to see themselves differently, push boundaries, and build a better future. I look forward to more women leading conscious and sustainable businesses, working together to challenge systemic oppression, and dismantling the patriarchy.
Berlin leads Germany to make International Women's Day a national holiday
In 2019, Berlin's parliament approved a bill to make International Women's Day a public holiday, making Berlin the first of Germany's 16 states to take this step. Go Deutschland! You might be asking, why in 2021 do we still need this day? Well here's a not-so-fun fact: Only 4.9% of Fortune 500 CEOs and 2% of S&P 500 CEOs are women. And those numbers are declining globally.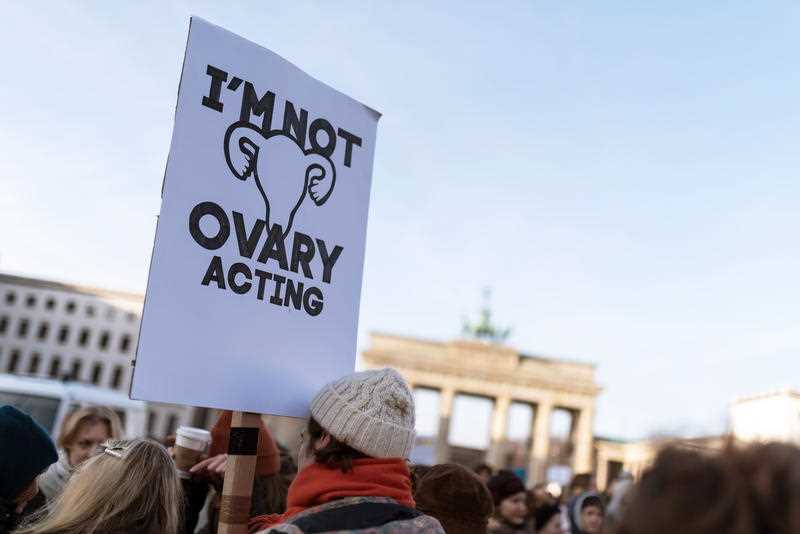 In Germany, specifically, the numbers are even bleaker. Last year, to drive more women into leadership roles, the parties in Angela Merkel's coalition agreed to introduce a mandatory quota for women in senior management roles at listed German companies. Women currently make up only 12.8% of the management boards of German companies listed on the blue-chip Dax index, according to a recent survey by the Swedish-German AllBright Foundation. To put this in perspective, according to the Financial Times, the proportion of women in leadership roles is 28.6% in the US, 24.9% in Sweden, and 24.5% in the UK.
Compelling research on women in management from Catalyst shows that women comprise about half of all those employed in the EU and yet they only represented 18% of senior executives in 2019. Among the largest publicly listed companies in the European Union in 2020, only 19.3% of executives and 7.9% of CEOs are women, and just one out of three managers in the EU is a woman.
Women are still at a disadvantage in the workplace
Studies show that women are disadvantaged at work, that they have to perform better to get leadership roles, and that is amplified if a woman is Black or from a marginalized ethnic group. In a perfect world we would evaluate people on their character or their contributions, but what happens (often unconsciously) is that we aren't doing that. We are judging people on a set of criteria that they most of the time didn't choose, such as gender, race, and nationality.
Iris Bohnet, the Academic Dean of Harvard Kennedy School, says "Gender equality is a moral and a business imperative. But unconscious bias holds us back, and de-biasing people's minds have proven to be difficult and expensive. Diversity training programs have had limited success, and individual effort alone often invites backlash. Behavioral design offers a new solution. By de-biasing organizations instead of individuals, we can make smart changes that have big impacts." She suggests that we use the data to look at the fraction of women and men we hire compared to the available pool. Then look at career advancement at each hierarchical level: How many men and women do we have? What do our promotions look like? Look at compensation, including salary and bonus. To learn more about Bohnet's ideas on de-biasing, watch this video.
Getting up close and personal
Let's take a time machine back to the 1980s. In 1985, when I was 6 years old, my mother went back to law school. And a few years later, she started working at a top-tier US law firm in New York City. She wore power suits (blazers with skirts, not pantsuits…she wasn't that radical), big shoulder pads, and high heels. At 10 pm, she would arrive at home, my sister and I were already in bed, half drifting off to sleep waiting for her to kiss us goodnight. She was exhausted, and we missed her, but she had a spark in her that I hadn't seen before. She was empowered and proud.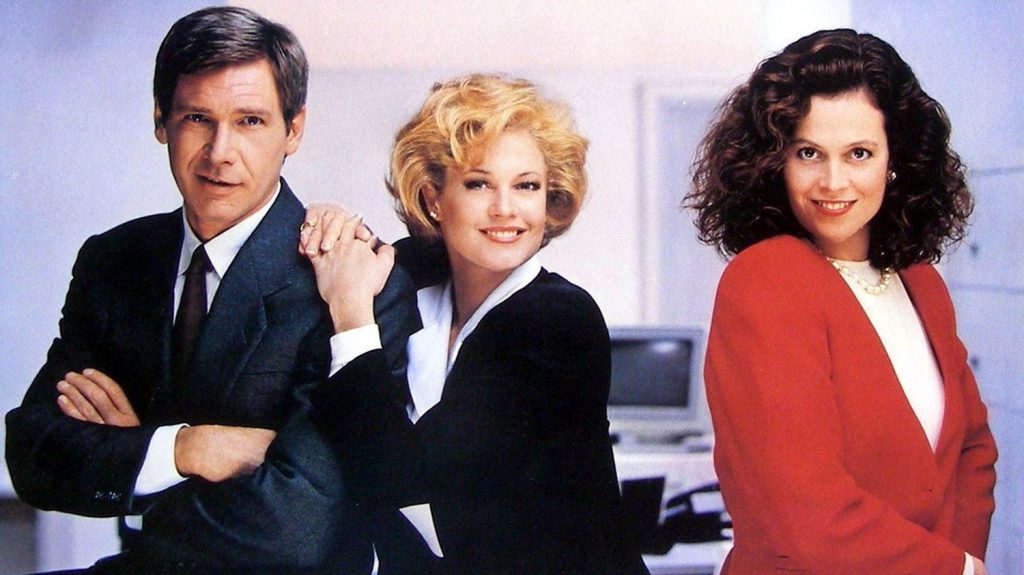 My mom said that at work, men would gather in the hallway and eyeball women as they walked down the halls and that there were absolutely no accommodations for mothers. She told me that the women who made their way up the corporate ladder had to pretend to be one of the boys, laughing at their jokes, playing down their intelligence. She felt like she had to do it too.
I think about how oppressive that environment must have been and how many women still suffer from this type of "locker room talk" (as Donald Trump and his cronies would put it). I know it wasn't easy for her, or us as a family, and she battled guilt and questions from colleagues at work like, "Who is watching your kids?" or "Who is making dinner?" While her male colleagues with families at home were never on the receiving end of such denigrating remarks. She always told me that as a woman you have to work twice as hard as any man. As a teenager, I often rolled my eyes at what I thought was hyperbole. It seems like at least some glaring aspects of toxic masculinity in the workplace have been confronted and are now deemed unacceptable. But there is still work to be done.
Another harmful stereotype is the heteronormative superwoman cliché. This glamorous woman is extremely successful in her career, has three beautiful children (who are always well-dressed on Instagram), a nice husband, a dog, bakes thematic cupcakes for all the children's birthdays. We rarely, if ever, see the nanny, housekeeper, tutor, or any of the chaos. The truth is that there is no parent in the world who works a full-time high-pressure job and is fully engaged with his/her family. You simply can't have it all (at least not all at once). It is much more interesting when successful women talk about the messy bits: the missteps, learnings, failures, and truths about being a mother while also having a leadership role and a "big" professional career.
But there is also something in between. We define what success looks like for ourselves. The paradigm doesn't have to be my mom or the superwoman or anyone else whose career you might admire. To quote the inimitable Michelle Obama, "Success is only meaningful and enjoyable if it feels like your own."
Allyship, leveling the playing field and Tech in Colour
I'm proud to work alongside two incredible founders Alina Bassi and Deborah Choi at Tech in Colour. Our mission is to enable access, community, and visibility to Black, Asian, and Minority Ethnic (BAME) female founders across Europe. We are currently developing a 6-week program to level the playing field with mentorship, access to funding, and meaningful support for startups. Changing the status quo cannot be done alone or overnight, but we believe we can make change happen working in partnership with corporates, investors, allies, thought leaders, and visionaries who want to build a better more equitable world. 
Meet the women of BFF
Anita Daminov, Co-Founder at Vaayu
Darina Onoprienko, Founder & CEO at Agrivero.ai
Deniz Ficicioglu, Co-Founder at Betterfish
Ina Wortmann, Co-Founder at TravelSpend
Johanne Schwensen, Co-Founder & CEO and clinical psychologist at It's Complicated
Lina Gundelwein, Co-Founder & CTO at Agrivero.ai
Lisa Maria Schütt, Community & Content Lead at Circles
Margaux Aliamus, Co-Founder at Circles
Namrata Sandhu, Co-Founder at Vaayu
Nayara Branco Saeuberlich, Head of Brand Communications at branayama
Noam Gerstein, Founder & CEO of bina
Nuwella Dorothy Bruch, Founder at Ó-Water
Sis Timberg, Co-Founder & CMO at Circles
Stefanie Raffelsieper, Founder at branayama
?If you are interested in learning more, I've created a list of educational, inspirational, and organizational resources on some of the topics touched on in this article. I also write a bi-weekly newsletter with startup news, invitations to events, inspiration and more! Sign up here.