For Earth Day we are shining a light on one of the Berlin Founders Fund portfolio companies, Vaayu, who are empowering retailers to track and cut their carbon emissions. Anita Daminov, Co-Founder (product and design lead), talks to us about her experience developing products, the importance of iterating quickly, and caring deeply about the future of our planet.
What is your role in the company?
I'm responsible for product and design. So I'm responsible for building out the product (together with tech) and making sure it meets our users' needs.
What does your day to day look like?
It is always different. It's a mix of talking to customers understanding what they need and trying to prioritize the features that we should build out, talking to tech to understand how we can best do it from a technical perspective, creating ideas in wireframes, discussing them with the team to make sure that they actually are good and then putting them in high fidelity designs that can be implemented by the tech department. Working on Product is great because you are always in the center of everything that is going on.
Where are you from?
I'm from Kazakhstan and came to Germany when I was around 8 years old.
When did this idea come to you? Was it an aha Eureka moment?
It was a joint effort between the three of us – Nam, Luca and me. You need a lot of climate expertise to come up with approaches to the problem. There's so many complex issues that you can tackle in the climate space and there are also multiple approaches to how you can do it.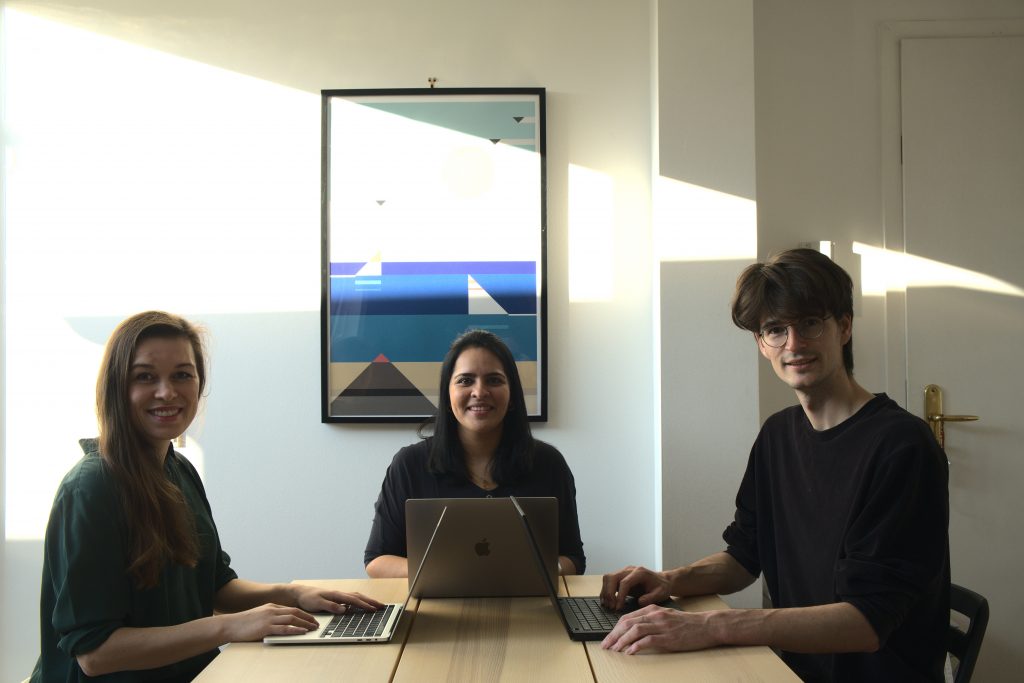 What was the decision on trying to solve for this particular pain point?
In general there's a lot of environmental issues that we're looking at and I think carbon is one that makes the climate problem measurable at scale. Carbon offers a good opportunity to understand how businesses can improve, but is certainly not the only one, and also not the only one we will focus on in the long run. It makes things comparable and that allows us to understand where a company stands and how it can get better quantifiably. We wanted to address retail because we believe that there is a lot of customer pressure in the market and there is a strong need for transparency. We believe that brands will adapt to their customer needs and create better products. So that makes it a very exciting space!
There are a lot of startups tackling climate problems right now. How would you define your USP?
Yeah, but there's also a lot of problems, so I think we will see companies pivoting in certain directions or areas of focus because it's just too complex to solve everything at once. Our USP is the automation of the footprint calculation and also the strong focus on reductions. So users don't just do a one off calculation per year but can basically understand their footprint on a daily basis and act on it.
What learnings did you acquire in your previous role bringing product to scale and how does that help you now?
It definitely helps me a lot to have worked in startups. I've been working in Product for around seven years now. It gave me relevant experiences that I can base my current work on. It certainly helps a lot if you already once had the experience to build an MVP and to go out with it to understand if it's successful or not, to iterate and to understand how close you have to be to customers to understand what is going right or wrong. Obviously it's always a challenge as every product is unique and the customer base is different.
What are some entrepreneurial lessons you've learned along the way?
I've learned and I've seen across previous startups that you have to have a really strong team. You have to understand that you will be dealing with your team a lot and you will have to take really important decisions together. Especially when you build software it's really important to have the CTO on board from the start. Also you have to be really fast in execution and to be really close to the customer and just build things, get them out fast and iterate.
Do you have any mentors or have you had mentors along the way? They could be real people or people whose journeys you follow.
Sure, so in general we are speaking to experienced entrepreneurs in our network who have built successful companies before and who help us a lot along the way. In terms of female role models, you have to look out for them. But there are, for example, Verena Pasdauer or Lea-Sophie Cramer who I find very inspiring, also Sophia Bendz who has built out spotify's Marketing from the start.
If you could invite six people to a dinner party who would they be?
Angela Merkel, Michelle and Barack Obama, Kamala Harris, Bill Gates, Elon Musk and the Dalai Lama. It would be interesting to have a conversation about climate change and our economy.
What role does failure play in being a successful entrepreneur?
I think it is a big part of it because you need to probably try several times until you get something perfectly right and iterate quickly without giving up. Resilience is one of the most important traits to have so you can keep going, this is what you hear or read the most I think.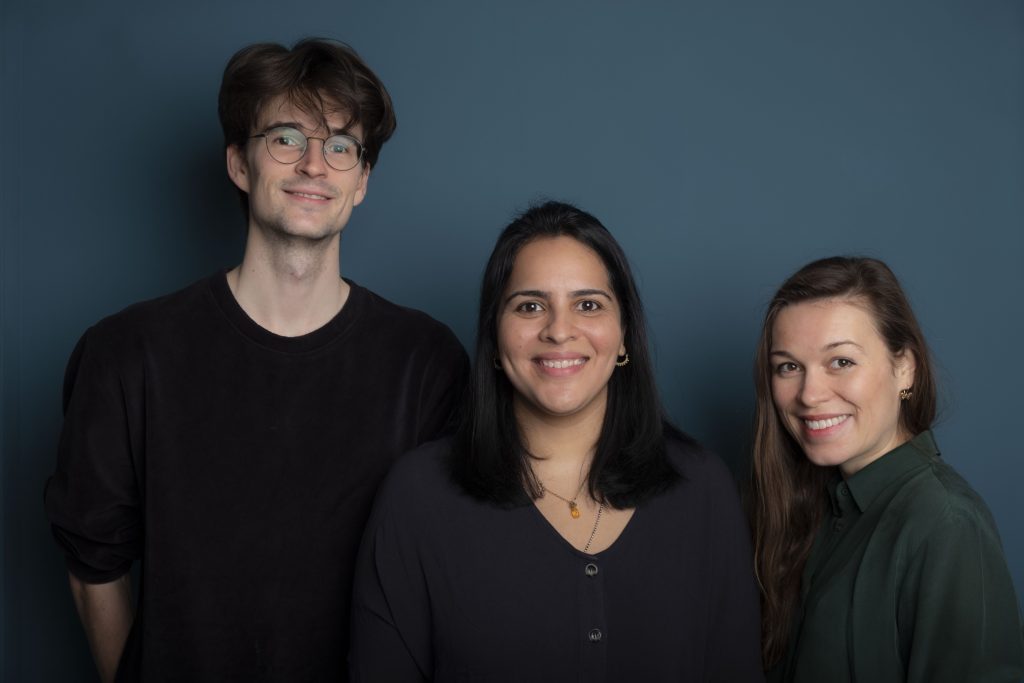 What book are you reading right now?
I have the new Bill Gates book on climate. I've only just started it, my Co-Founders gave it to me as a birthday present.
And any favorite new music?
Not really I'm kind of the one that just puts on a playlist either an old one that reminds me of holidays or some classics.
Have you watched or listened to anything you would recommend?
There's this really sad documentary on Netfilx, Seaspiracy. It's really hard and makes you stop eating fish forever. I know there now have been a lot of debates on the quality of the research, but it's important to understand what we are actually doing there.
As a mother, it's so heart wrenching that our kids are not going to have the world we had because of climate change.
That's also the main motivation that drives me to do something in this space. Our kids should have a better life than we do. It's sad to understand that this won't happen if we don't do something now. That's why I really want to do something.
If you weren't founding a company what would you be doing?
I'd still be doing this or something else in climate, because since I started dealing with it, it's just hard to not think about it. It's such a huge problem so I don't think I could do anything else.
What gets you out of bed in the morning?
The urgency of the problem and my ambition to contribute as much as I can. I think we really have a solution on our hands that can bring a lot of value so that's what motivates all of us three. Although it can be hard sometimes, overall the goal is there and that's what gets us going.
Can you talk to us about the name Vaayu, what it means and why did you choose it?
In Sanskrit it means atmosphere. As we want to reduce CO2, we want to clear the atmosphere.
Is there a central website you would send people who don't really know where to go or what they can do in terms of understanding climate change and actions they can take?
I think there's quite a lot of things out there right now and it depends what you're willing to do as an individual. You can get involved in activism like "Fridays for Futures" or you can at least start working on your diet (less meat, more plant-based). I see a lot more responsibility on institutional level. Governments and corporations need to start moving towards a more sustainable way of living.
Anita Daminov, Namrata Sandhu and Luca Schmid are funded by the Berlin Founders Fund.