On May 7th Stefanie Raffelsieper, Founder of Branayama, hosted our monthly BFF Founder Meetup on the topic of crowdfunding. They reached their initial goal of 10k € on day four of their Kickstarter campaign!
The BFF Monthly Founder Meetup is a peer to peer learning and skill sharing format offering internal support, problem solving and special time for Q&A. This internal event happens once a month, where each founder gets the opportunity to host a topic of his/her choice.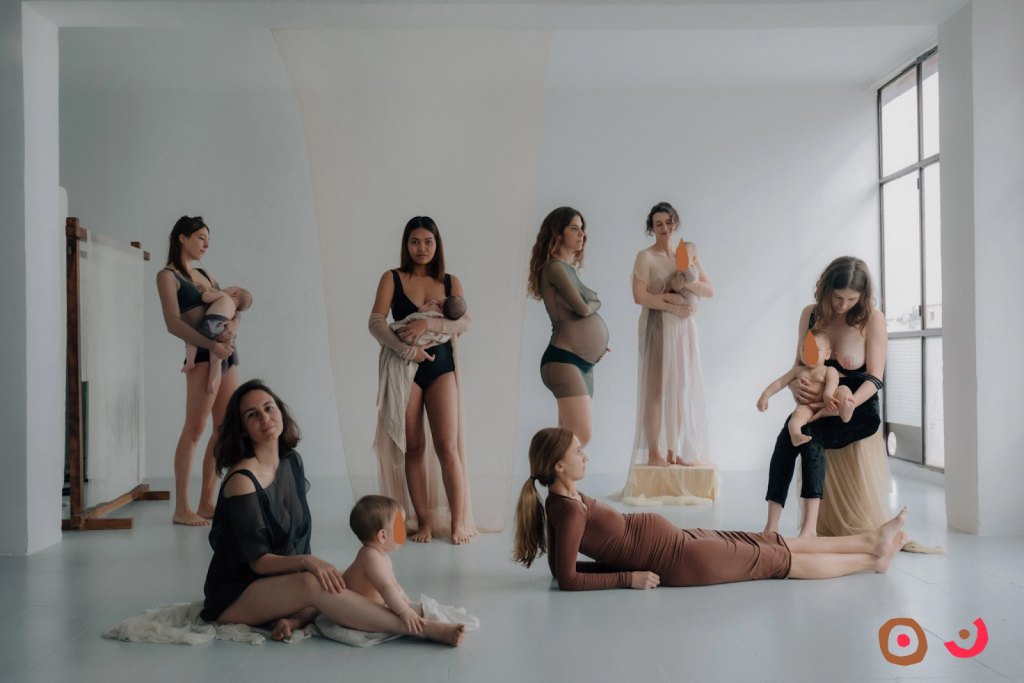 Key learnings and advice
Choose the right month for your campaign. Think about what is the best timing for your brand/product.
It's best to communicate at the beginning of the campaign about the initial goals and the stretch goals, as people tend to stop supporting the campaign as soon as the campaign reaches its target.
It's a good idea to find partners as they help to spread the word and diversify custom rewards. For example, Branayama partnered with We are Studio Studio ceramic company which designed an exclusive coffee cup, Doreen Schumacher who designed a limited edition tote bag, Sofia Salazer who made a limited edition print and hand embroidered T-Shirt by Leziska. All rewards were limited and exclusively available through Branayama's campaign.
Surprisingly, many of the supporters didn't expect a reward or product, they were mainly interested in supporting the idea and the founders.
Do not create too many rewards, and think about the price range. Delivering rewards is very time consuming. Branayama founders spent one entire month delivering rewards.
Campaign preparation
Branayama had to postpone the start of the campaign two times due to lockdowns. 
They recommend that the product is ready and everything set up for sales before launching.
Think comprehensively about resources dedicated to your campaign: Two full-time months of preparation, one full-time founder, one full-time employee, one part-time social media person, one part-time press person, and paid video production. 
Prepare the video at least two months before, if possible. Branayama had three shooting days + pre and post production.
Make sure all rewards are allowed (for example wine and vouchers are not permitted and the campaign can be denied by Kickstarter).
Create digital rewards, they are easy to deliver. Screen other campaigns for suitable ideas. 
Send your campaign at least two weeks before the launch to Kickstarter, as there might be some hiccups eg. not permissible rewards, etc. 
Calculate shipping beforehand and consider charging additional costs for it.
Communication is the key to a successful campaign
Check out the link below on The Tim Ferriss Show for more useful tips!
It is a good idea to prepare an online pre-launch event: for example, team up with a different brand and show an exclusive video preview, to get people excited to attend the event. Branayama teamed up with a non-alcoholic liquor from Dr.Jaglas and sent bottles to all their guests. That action also created brand awareness for the other brands who aimed to target pregnant and breastfeeding women.
Prepare the mailing list and make sure you send each email with a personal note.
Identify contacts and prepare material (eg. social toolkit, press kit) for them to share on their channels.
During the campaign
Branayama cooperated with Brammibal's Donuts who baked 50 boob-shaped doughnuts for the campaign.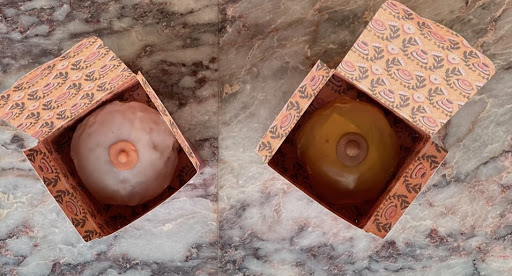 20 of them were personally delivered to their favorite investors and further 30 were awarded to Instagram competition winners.
Branayama partnered with The Female Company for a mid-campaign feature  
Mini Live Talks on Instagram 
Ongoing communication
Overall benefits and conclusion
Pros
Marketing and Press: you get lots of attention and exposure
You can test and launch a new product
Cons
It's exhausting: save energy for during the campaign and after!
Look out for the next BFF portfolio startup Reframd's launch of their Kickstarter campaign on June 15th. Sign up here to get notified!
*A link to the Kickstarter Master Class recommended by Reframd Founders here!