Darina Onoprienko and Lina Gundelwein, Co-founders at Agrivero.ai recognized firsthand the problems that coffee traders face when it comes to quality and aim to be impactful change-makers in this space. They start their day with a coffee, slowly enjoying every sip, and determination to provide quality control and traceability of green coffee for producers, traders, and roasters through their AI-enabled solution.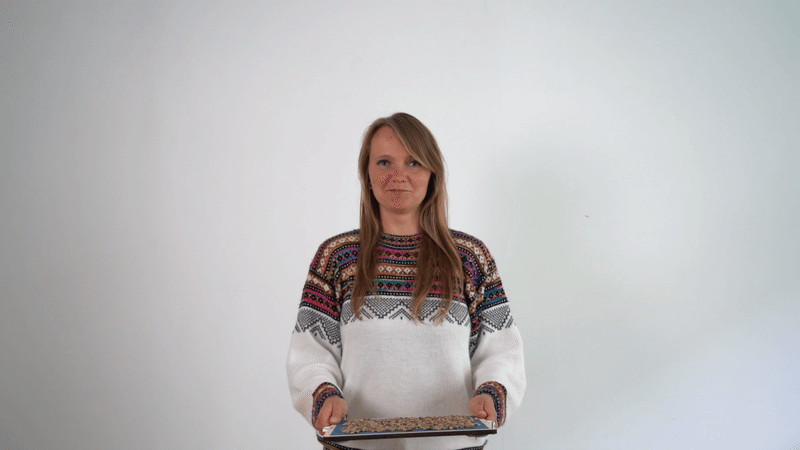 What is your role in the company?
Lina is Head of Software and Darina is the CEO.
How many co-founders do you have?
Along with us, Anton Musteykis is our third Co-founder.
Where are you from?
Darina: Me and Anton are from Russia, and Lina is from Germany. Anton still lives in St. Petersburg and we're waiting for his visa to get approved so that he can join us here in Berlin.
How long ago did you start your company?
Darina: I started at the beginning of 2020. The idea came to me when I was working on supply chain insurance and got in contact with coffee suppliers and saw firsthand their problems. I got curious and investigated further, discovering the problem of subjective, manual quality analysis in the green coffee business.
Why or what made you want to start a company?
Darina: I was running another startup before and started to understand the problems coffee traders face. I started to dig deeper, doing first customer interviews, and then went to Colombia to see for myself what's going on in the origin. I met producers, cooperatives and some traders. Coming back to Germany, I already knew I wanted to work on this problem and I started to build a team.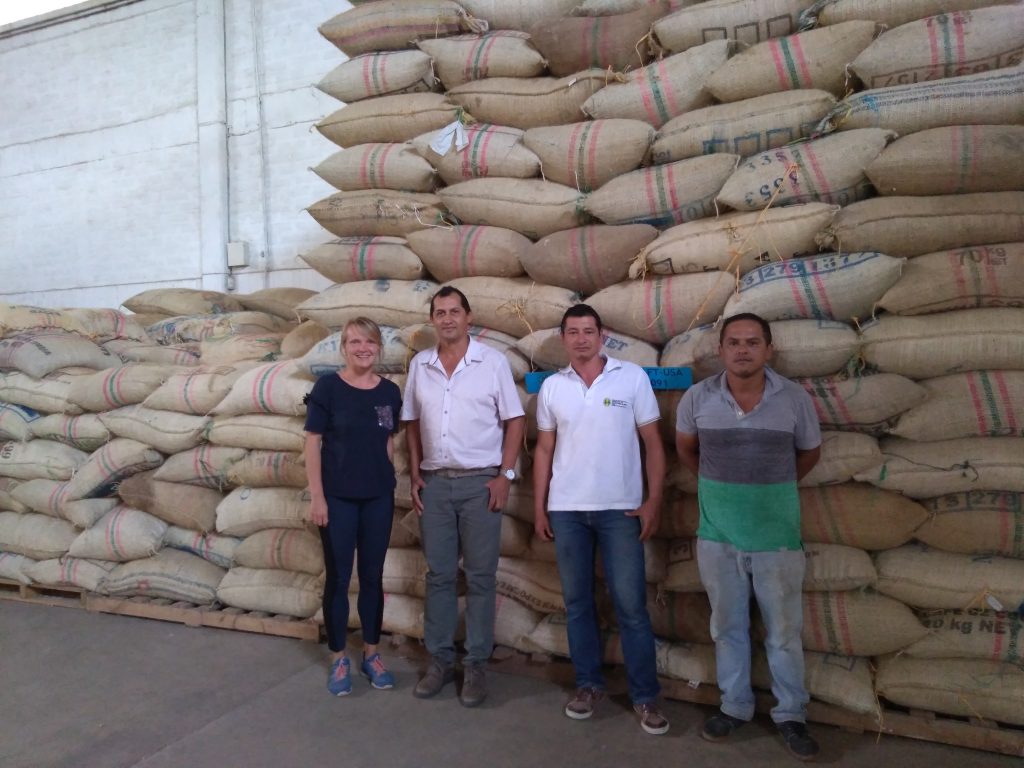 Lina: I have known Darina for several years, since we lived together in a flat-share. I followed her journey as an interested friend until she asked me if I knew someone with image processing and AI skills, project leading experience and openness towards a new challenge. I felt like she just described me and this is how I came onboard.
What are some lessons you have learned so far in your entrepreneurial journey?
Darina:
Hold on, great things need time to develop.
Putting money on a problem does not necessarily solve it. But it often helps.
People have different motivations, dig deeper.
You need to love your customers, otherwise you will suffer and sell nothing.
There are too many people who offer you entertainment and fluff, but not value (events, programs, accelerators) and there are tons of crappy deals being offered, don't fool yourself! Think twice.
It all works out in the end.
And it was nice while it lasted (BoJack Horseman).
Who are some of your mentors?
Darina: We have different mentor sessions with BFF, and I cannot even express how valuable they are. They help a lot with "tactics" and help me to implement best practices in sales or marketing. Those sessions happen exactly when they are needed, so it's cool. I guess in my life there is a life-long mentor, my friend Amanda, who has no fear and she helps me to understand my choices in life and business better.
Lina: Despoina Ioannidoua, she's a successful startup founder in the TechFood scene.  I got in touch with her over the organiziation Women in AI & Robotics that I volunteer with. I have bi-weekly meetings with her to discuss the current challenges whether that be related to software, funding or stress management. I am very grateful for her generosity.
What role does failure play in being a successful entrepreneur?
Darina: Important role, for sure. I failed many times before and went through founder depression 2 times, when I was 20 and 29. It feels like an absolute bottom. But you know, life goes on and you start again. I'm much more resilient than I was 3 years ago, but I do take many things very close to my heart.
What book are you reading right now?
Darina: I'm not reading now, no headspace.
Lina: Klara and the Sun by Kazuo Ishiguro.
Favorite new music?
Darina: Lofi, it helps me concentrate.
Watch or listen to anything you would like to recommend?
Darina: Eeeeeeehhhhh, BoJack Horseman. Because of him I bought a Netflix subscription and that's the only series I have watched in the last 10 years. There is a BoJack in each of us.
Lina: Nobody's Looking. A hilarious Brazilian show about an angel that goes rogue, also on Netflix. I recommend watching it in Portuguese with subtitles.
Are you an introvert or an extrovert?
Darina: I'm a trained extrovert (which is an introvert, who learned that being extroverted helps to get things done).
Lina: Quietly extroverted? I have no problem approaching people, but prefer small groups over crowds.
What is your superpower?
Darina: My intuition and direct way of communication
Lina: I can get excited about a lot and I love to learn new things.
Pick a genre of music that describes your life as a founder.
Darina: Every day it's different
Lina: Psychedelic/experimental rock
If you weren't founding a company, what would you be doing?
Darina: Would be founding another company? Haha! Or I'd be a painter, live at a beach and surf. Definitely not a corporate job (hell, no).
Lina: Before this experience, I would have said working in medical image or audio processing, at a small company.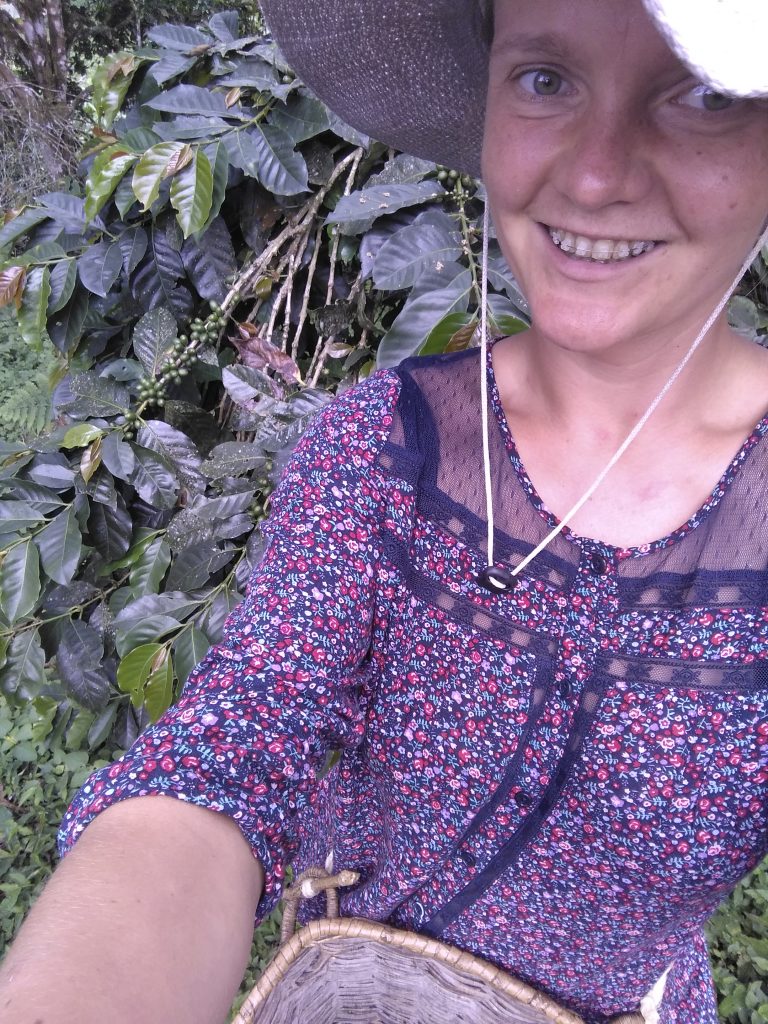 What gets you out of bed in the morning?
Darina: Guess what?! Coffee, hahaha.
Lina: I usually look forward to working out in the morning.
How do you define a 'good day' as a founder?
Lina: Feeling accomplished with what I have done – implemented new features, came up with a plan for the next week, had a motivating meeting.
Darina: Same as Lina. Had a good customer conversation, some good news came, something had a breakthrough, you gotta be happy with those things.
How did you come up with the name for your company? What were the runner up names?
Lina: We collected many names related to agriculture, verification, quality, and origin. First, we had PureOrigin, but for some people it evoked bad connotations around racial purity. We definitely did not want to take the risk and be associated with this.
How has COVID affected your business?
Darina: Since we started working together, we could not travel to the origin countries, where most of our devices should be used despite the fact that the decision is made in Europe. We could not do field tests and collect enough data. Entering the market without meeting customers in person is difficult. Thus, we changed our market entry strategy and decided to first approach traders and roasters in Europe, not the producers.
Lina: Because of COVID a lot of things went slower than expected. Getting a visa for our Co-founder, actually anything related to administrative authorities is taking longer than expected. As we are a remote first company, we are in the home office anyway, so this did not affect us.
What's your ideal relaxation activity?
Darina: Sailing, painting, playing with a kite. Making and drinking coffee slowly.
Lina: Hiking in the forest.
Tell us something we wouldn't know about you from reading your CV
Darina: I'm starting this company to work with amazing people, to travel the "coffee" world, to earn a lot of money and to finally become a painter and live at a beach.
Lina: My favourite coffee so far has been the one I harvested myself in Guadeloupe – not sure if it was because of the all organically grown beans from my father in law's garden, the hard work it took to harvest, wash and peel it or just the beautiful surroundings? I guess I will have to try again.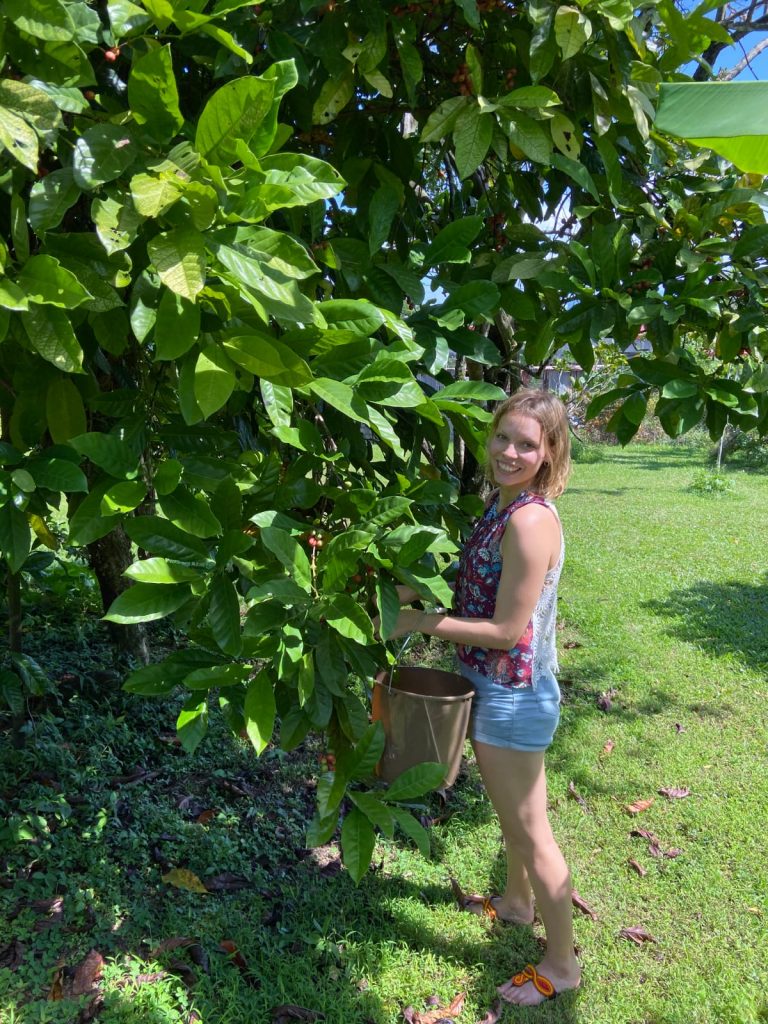 What was your first job ever?
Darina: Weeding cabbage and carrot fields in the suburbs of St. Petersburg.
Lina: Counting cars at a street between to villages for the traffic ministry.
Anything else you want to tell us about?
Agrivero.ai is looking to work with more roasters across Europe. And, we are looking for business angels for our pre-seed round!
Agrivero.ai is funded by the Berlin Founders Fund.