Hi, I'm Andrew Green, Platform Manager for the Berlin Founders Fund.  I curate this twice-monthly newsletter to give startup founders, investors, industry experts and tech workers a convenient single source of inspiration and news about Berlin's early-stage startup scene. 

✉️ SUBSCRIBE TO OUR NEWSLETTER ✉️

In this issue, you'll find: 
– Three Silicon Allee Events
– Find a BFF company on the shelves at Aldi
– Health Tech is booming; we share some how-to tips
– A Microsoft decision with a Macro-impact
– Reminders and Open Calls for startups, founders, and investors
– Three hot jobs in Berlin… 

? Editors Intro:
I've fully recovered from the virus that delayed the last newsletter. With my health back on track, I poured myself into this issue. I estimate that this issue took around five hours to pull together and create. I share this with you so that you can appreciate the time it will take you or a teammate to put together a valuable newsletter for your community. 

Cheers, Andrew 

⚡ This week's edition is sponsored by Berlin startup Atmo Home.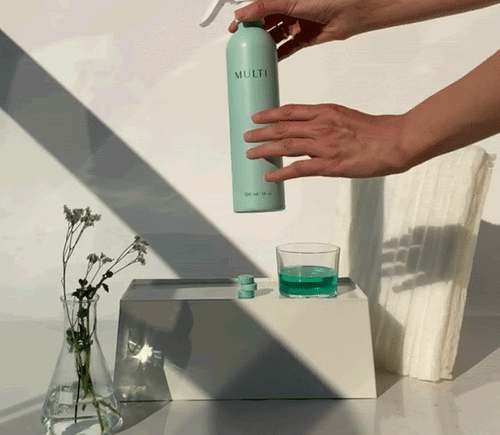 Atmo Home makes refillable household cleaning products that look great, are safe for your family, and eliminate unnecessary packaging waste. Just add water to your reusable bottles, drop in the tablet, and start spraying.

They're giving news subscribers to their mailing list 15% off any purchase.

For your chance to clean up, sign up to their mailing list, where they share sustainability news and cleaning tips.

Sign Up to Atmo Home Mailing List

To sponsor our newsletter, please get in touch with green@siliconallee.com.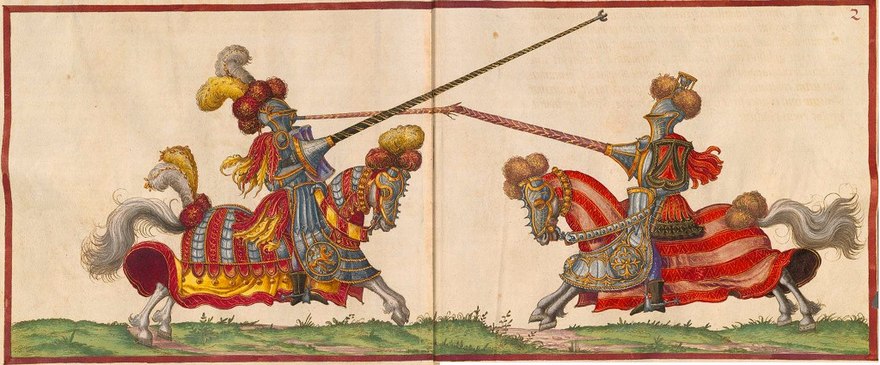 ?Meetup Returns to our first 'home,' St. Oberholz

For the first six years, our monthly Meetup was held at St. Oberholz, so we're excited to be heading home, and to be drinking the best coffee in Mitte again. They are welcoming you and us into their cosy indoor space. Join us to connect with other people from the Berlin startup and tech ecosystem.

Join us Tuesday, November 2, 9.00 – 11.00
RSVP
?The Power of Company Vision w/ Anna von Stackelberg (cofounder, Doctorly)|SAMS
Learn from the experiences of a founder who has raised €5.6M for her Health Tech startup.

On Wednesday, November 3, from 11:00 – 13:00 we will focus on; How to Create a Company Vision and How to Leverage Company Vision into your processes (hiring, fundraising etc.)

Sign Up
?‍? Design the Experience w/ Taryn Niesana (Lead Designer, Shopify)|SAMS
If your company has a website or app, you need to attend this free masterclass.

Good design is about understanding people and their perceptions. On Thursday, November 18, 11.00 we will cover; User Stories and Journey Maps, Top of Funnel Entry, & Influencing User Experience.

Sign Up



BFF family member, BettaF!sh just did the largest rollout in the history of vegan seafood alternatives by launching their plant-based TU-NAH sandwiches into 4,000 ALDI (both nord and süd) supermarkets across Germany. Their TU-NAH is 100% plant-based and produced with Seaweed and legumes, which means no soy or wheat. With three flavours of affordable and authentic-tasting sandwiches, BettaF!sh is taking vegan convenience food to a whole new level and proving that sustainability can be affordable. Read more.

? Congratulations to Deniz and Jacob.

?Chart of the Week: Health Tech Venture Funding is Going Nuts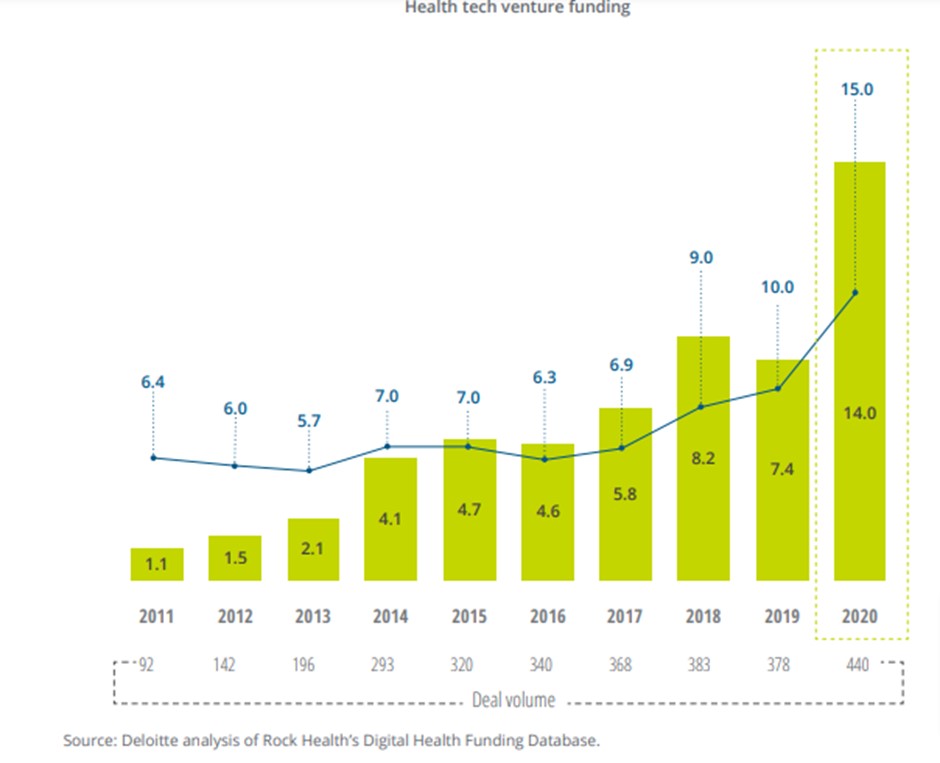 ? Good Read: Launching a Successful Health Startup in EU, by Porsche Consulting (6 mins)
Lessons from MySugr (€6M in funding to €74M acquisition in 5 years)

In this article, Porsche Consulting and Digital Health Ventures and XR Invest look back at Roche's acquisition of mySugr in 2017, the first relevant digital health exit in Europe. Four years after the purchase, the eight success factors identified provide important indications for the development and scaling of digital health start-ups out of Europe.

? Hot Newsletter to Sign Up To: Digital Health VC
The article above was also put together by a good friend of Silicon Allee, Min Sung Kim and distributed in his Digital Health VC newsletter. Be sure to sign up; It's brief but precious.

? Ey Digga! What is DiGa?
In a shocking twist of form, the German ministry for health has published a clear, concise, and enjoyable document (online!) about the Digital Health Care Act.

Topics include:
-Patients will be able to use healthcare apps more quickly
-Online video consultations are to become routine
-An end to the paper chaos

Read more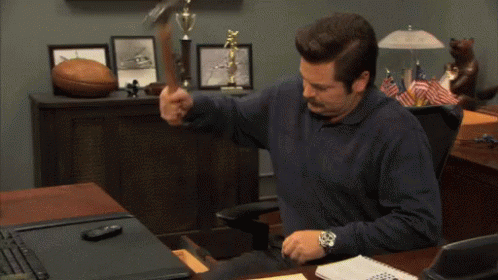 ? In Case You Missed It
Microsoft just became the first big company to commit to Right to Repair.

Trevor Noah also shared some similar news on his Daily Show. He starts the video asking, 'Why has fixing things become so hard and expensive?' You can watch his video if you want the answer.

Why is this important news? Because it will affect all of us, and it will create opportunities for new businesses. Suppose Right to Repair becomes law, and it is in discussion in Brussels, it will allow people to repair things outside of designated repair locations instead of at the Apple store or car dealership or even to fix it yourself, quickly.

Tell me over Twitter where you think this movement might take things.

Reminders:

? The Berlin Newcomer Startup Award by Singa is accepting applications until November 2, 2021. So if you're a newcomer to Berlin (8 years or less), are working on your own startup, and would value 27.500€ seed capital in total plus individual coaching and support, then be sure to apply.

?️ Google was not welcomed nicely in Kreuzberg, but they are a dearly loved member of the Berlin startup community because they host events like Startup Day. Tune in on November 10 to hear from industry experts, VCs, and fellow founders, and connect with the right Google products and best practices to take your startup to the next level. Google is also accepting applications until October 29 for their Growth Academy.

? Could Germany replicate Estonia's startup visa? Berlin Partner is hoping so but wants to hear about your bureaucratic headaches first. Share your experience in this survey and help future founders have an easier start.

? Proctor & Gamble (P&G) are looking for new approaches and technologies to help them reach net-zero GHG emissions across their supply chain and operations by 2040. So they have an open call for HVAC companies to do paid pilot projects. Applications take 7 minutes and close on November 26.

?VCs for Female Founders theme for their next event on November 12 is Digital Health. VCs and female founders will meet and discuss opportunities. If you're a female founder (in a purely female or mixed founding team) in the field of Digital Health, then apply to join.

? Community News – Notes from Silicon Allee Readers.
To share your projects and updates, please fill out this form.

?‍? Featured Jobs for Readers of Silicon Allee

Ancora.ai is a health tech company focused on accelerating patients' access to new treatments. They are looking for a Frontend Dev JD in Berlin or Croatia. Apply now.

Are you the ECG of Berlin's startup scene? Business Angels Club Berlin-Brandenburg e.V. (BACB) are looking for a German-speaking Head of Startup Dealflow (Sourcing & Matching). Apply for the job.

What do Thomas Pischke (Co-Founder, Trade Republic), Adrian Locher (Co-Founder, Merantix), and Felix Haas (Co-Founder, Bits & Pretzels) have in common? They are all alumni from Start e.v. Join the team as the president/vice president for their student association about startups.

Find your next career step through our jobs board. To post on our jobs board, email sophie@siliconallee.com.

? Endnote:
There was lots of news in this one. Was it helpful and interesting for you? Let me know. If you enjoyed this newsletter why not share it to LinkedIn?

Cheers, Andrew?