I'm Andrew Green, Platform Manager at Silicon Allee. We invest in early-stage founders through our Berlin Founders Fund; with Residency, we help international trade organisations bring scale-ups to Europe. And through our monthly events, we are the meeting point for Berlin's English-speaking startup and tech scene. Welcome to our twice-monthly newsletter. The aim is to give startup founders, investors, industry experts and tech workers a convenient single source of inspiration and news about Berlin's early-stage startup scene.

?In this issue, you'll find:
-Three must-attend Silicon Allee events; UX, fundraising, and DEI (this is especially valuable for VCs and CEOs)
-Get 10% off a subscription to fashion startup POOL
-Founderland gets Google funding
-More info on our new investments
-Alphabet's attempt to help design drugs
-Five open calls for founders
-More accountability for VCs and EU Member states

? Editors Intro:
Another big week, another big newsletter. The biggest thing this week though is COP26, which has a week left to run. Over time we will find out what produced more hot air, burning fossil fuels or world leaders talking in Glasgow. I'll share the relevant takeaways in our next issue.

Most exciting for me is that this week we launched our new soft-landing program, Residency. We are partnering with the Japanese External Trade Organisation (JETRO) ??. Over the coming months, we'll be making introductions for six Japanese scale-ups looking to capitalise on the new-ish trade deal and enter the EU. Read the full story and discover some of the funded companies that will bring their innovations to Europe, via Berlin.
Cheers, Andrew…


⚡ This week's edition is sponsored by Berlin startup POOL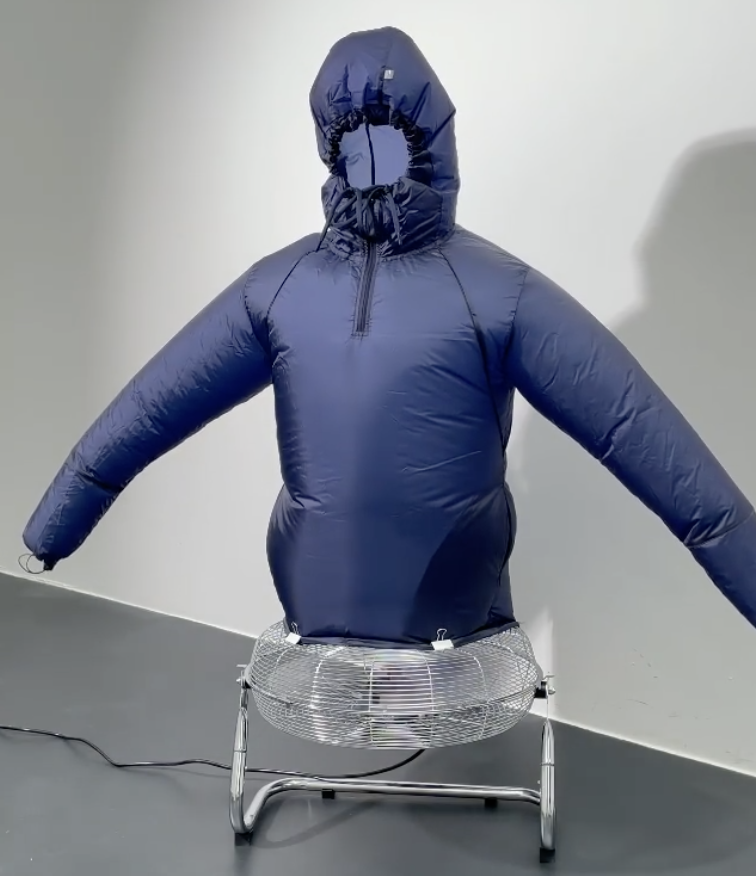 ? Need an epic new outfit today but maybe a different look next month?
POOL is offering access to thousands of unisex pieces from the world's most sought-after fashion brands. Its membership instead of ownership, providing you with the same on-demand service and access you take for granted for music and film, extending the concept to garments and accessories. Their membership ranges from 9€ – 59€ per month per piece with no minimum terms, and delivery is made immediately by bicycle so you'll never be caught wearing the same outfit to a recurring monthly event (Note to self, Andrew ?)

? They're giving Silicon Allee readers 10% off the first-month of subscription.

Use code: Silicon Allee


?‍? Design the Experience w/ Taryn Niesana (Lead Designer, Shopify)|SAMS Good design is about understanding people and their perceptions. On Thursday, November 18, 11.00 we will cover: User Stories and Journey Maps, Top of Funnel Entry & Influencing User Experience.

Sign Up
?Venture Capital Fundraising Part 1 w/ Erdinc Koc (Head of MediaTech Hub Accelerator)|SAMS
If you're ready to build and execute a no-BS fundraising strategy then join us on Tuesday, November 23, 9:00 am.

Sign Up
✨Diversity, Equity, and Inclusion w/ Yolanda Rother & Shawn Williams (Founders of the Impact Company)|SAMS
No one admits to being discriminatory against anyone else, yet we all have biases that we are unaware of but would benefit from addressing. Be bold and realise you could know more, and be open to joining us on November 25, 11.00 am (limited places)

Sign Up


Meet the teams behind our new investments.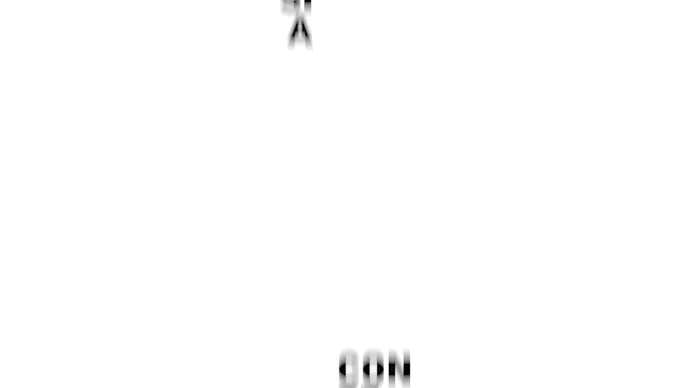 ? Founderland gets Google funding to make the tech industry more inclusive.

Our very own Stephanie von Behr and her co-founders at Founderland announced this week that they have received funding from the Google.org Impact Challenge for Women and Girls. Founderland aims to build a more inclusive tech ecosystem because right now less than 0.5% of venture capital goes to women of colour founders and only 2% goes to women-led teams. Founderland will be launching two investor-readiness accelerators each year, and building a robust intersectional community of allies, investors, and industry partners to support women of colour founders to become strong business leaders, growing sustainably and raising capital. Read more.

? Good Read: Alphabet's new company to design new drugs using AI Creating new drugs costs billions, takes a lot of time, has a high failure rate, and then regulatory approval starts. If you pitched a new drug to a VC, they'd walk out after your 1st slide. Enter Isomorphic Labs. The company will use their AIphaFold algorithm to sift through biological data to predict the 3D shape of thousands of proteins, at scale, in minutes. Thus, making it easier to understand the effects of potential drug treatments. Is this just another company that will end up in the Google graveyard or Alphabet abyss? It's hard to know, but it's exciting to see more money flow into tech-enabled drug development. It looks like Pharmio, who pitched their modular drug labs at our event in August, might be on to something.

? Hot Giphy account to follow: The BVG (Berlin public transport network)
While The BVG has not got much to do directly with the startup scene, it is inspiring to see how their communications connect with all sorts of Berliners and make something mundane a point of conversation.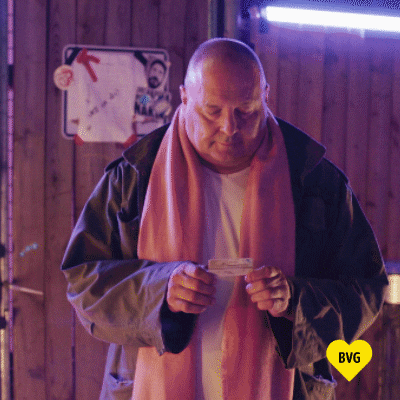 ?Chart of the Week: Globally, 92% of people believe mental health is equally or more important than physical health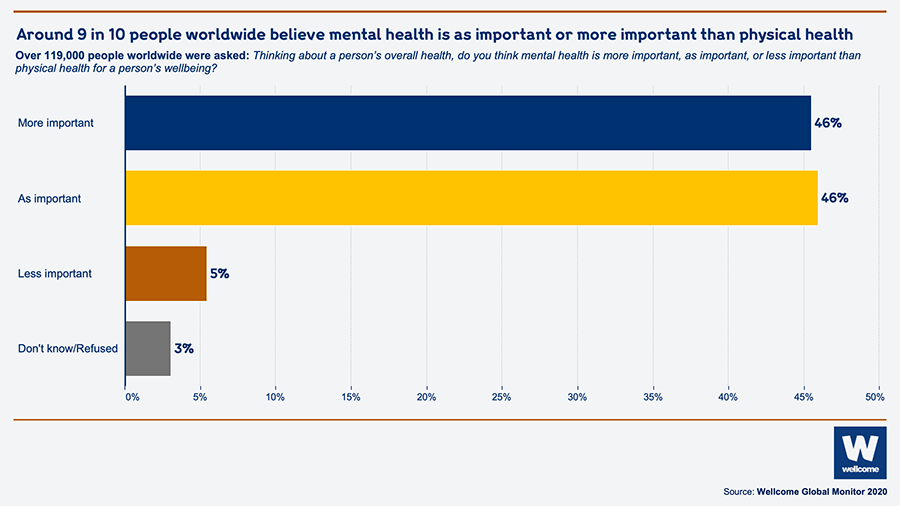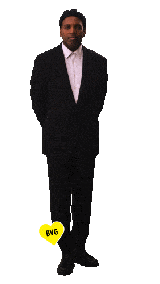 ?The Hybrid Unity Meetup returns on November 19. Get along to experience a mixed reality PlaySpace explore XR devices like HoloLens and Oculus. Farewell IRL. Reserve a spot here.

?️The 6th edition of Playfair Capital Female Founder Office Hours is on Wednesday, November 24. So get along and get your funding journey moving. Learn more and apply.

? Proctor & Gamble (P&G) are looking for new approaches and technologies to help them reach net-zero GHG emissions across their supply chain and operations by 2040. So they have an open call for HVAC companies to do paid pilot projects. Applications take 7 minutes and close on November 26. Apply here.

⌨️ Need help building your MVP? Wild Code School is looking for startups to provide projects for their students. Apply now.

? Did this newsletter get forwarded to you? Then sign up to munch on news about Berlin's early-stage startup scene.


?McKinsey claims that 41,000 startups will be founded in Germany by 2030. That's a lot of due diligence to be done. Read more. (Translate from German using Deepl).

⭐ VC Guide is the anonymous net-promoter score of VCs and investors. It's focused on reviewing US investors, but nothing is stopping Berlin founders from reviewing their VCs, otherwise, Landscape might be an option. Bonus: the VC vocab page is helpful for newbs in the game.

? The European Startup Network Alliance (ESNA) was launched at Web Summit last week. It will monitor the 25 EU member states who signed up to become more friendly for startups. Goodbye, unnecessary business bureaucracy. Read more.

…

? Community News – Notes from Silicon Allee Readers.
To share your projects and updates, please fill out this form.

?‍? Featured Jobs for Readers of Silicon Allee
Did you learn how to be an entrepreneur at the school of hard Knox? Then become a startup coach at BTH. Apply here.

Find your next career step through our jobs board.

To post on our jobs board, email sophie@siliconallee.com.


? Endnote: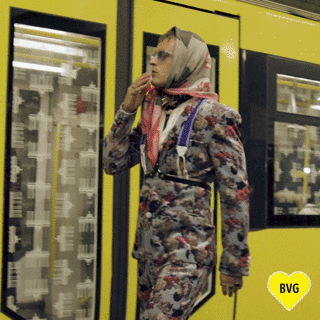 Last Tuesday, we returned to where we hosted our monthly meetup for five years: St. Oberholz. While the hospitality and the free coffee was superb, my highlight was meeting one of our guests, Professor Henry Owen. Henry organised with me to bring 15 visiting students from Georgia Tech. I found the students openness to network and ask questions astounding. I was also pleased to see that at least half of the computer science students were women. Hopefully, there's a generation of female CTOs around the corner.

But what inspired me most was to see Henry's passion for entrepreneurship, education, innovation, and networking. He had the most energy of anyone in the room, something I've never seen with anyone who's 40 years into anything, let alone academia. Thanks, Henry.

If you know any similar academics or student groups, be sure to introduce them to me and our meetup.

Cheers, Andrew

Enjoyed reading? please introduce your contacts on LinkedIn by sharing this link.
Got some feedback, or a suggestion for a story? let me know
Was this email forwarded to you? Sign up so you never miss an issue