Two years ago, we did something very new and foreign to us; we accepted government funding. More specifically, we were awarded €1.4M from the government and "invested" it in 15 pre-seed startups between 2019 and 2021. We called this weird experiment the Berlin Founders Fund (BFF). The BFF acronym was a little pun on another meaning of the acronym 'Best Friends Forever,' but this name also guided us in the relationship we aimed to have with the BFF startups and founders. We just wrapped up the first BFF fund (we call it 1.0) and thought it would be valuable for you to see what happened, what we learned and what we're doing next.
The Result
The Berlin government took a risk by trusting smart people (us and the BFF Founders) with free money, and it worked:
€20M in follow-on funding for BFF startups (20x'd the "invested" money)
129 staff members were hired by BFF startups, and 81 of these jobs were created in Berlin.
BFF has 3 of the top 15 most valuable companies (20%) listed in the 491 startups funded by the Berliner Startup Stipendium.
€70K in complementary and discounted products and services were sourced for BFF startups from partners like Stripe, Hubspot, Amazon Web Services, Acelr8, and Firma.de.
42 startups pitched their idea in front of 951 attendees and a mixed jury of founders, corporates and investors across seven editions of our pitch event, Pitch Up!
74 investors, press, community supporters, corporate partners and entrepreneurs gathered to watch BFF startups pitch for investment at our "Portfolio Day."
70 experts in our network were activated as mentors. On average, each startup received 30 hours of mentoring.
Countless tuna fish were saved, breast-feeling mothers supported, and children taught online during the first worldwide pandemic in a century.
But the real evidence (tuna fish aside) in the success of the program lies with the founders:
"We couldn't have done it without BFF. The team is amazing! I don't know of another program with such a well-curated, diverse, and inclusive approach."

Noam Gerstein, founder at Bina School
"Access to great mentors and intro to VCs. BFF helped us by opening up their network to us, connecting us with the right people and with the expertise we needed at the right time."

​​Shariff Vreugd, co-founder at Reframd
"The experienced team and their network. Everyone in the team understands what it means to start a business and what kind of struggles one might go through. They are extremely supportive, friendly and genuine. Also, they are a great sparring partner in the most difficult situations."

Darina Onoprienko, founder at Agrivero
How'd we do it? First, we created a process to attract diverse founders and pick winners.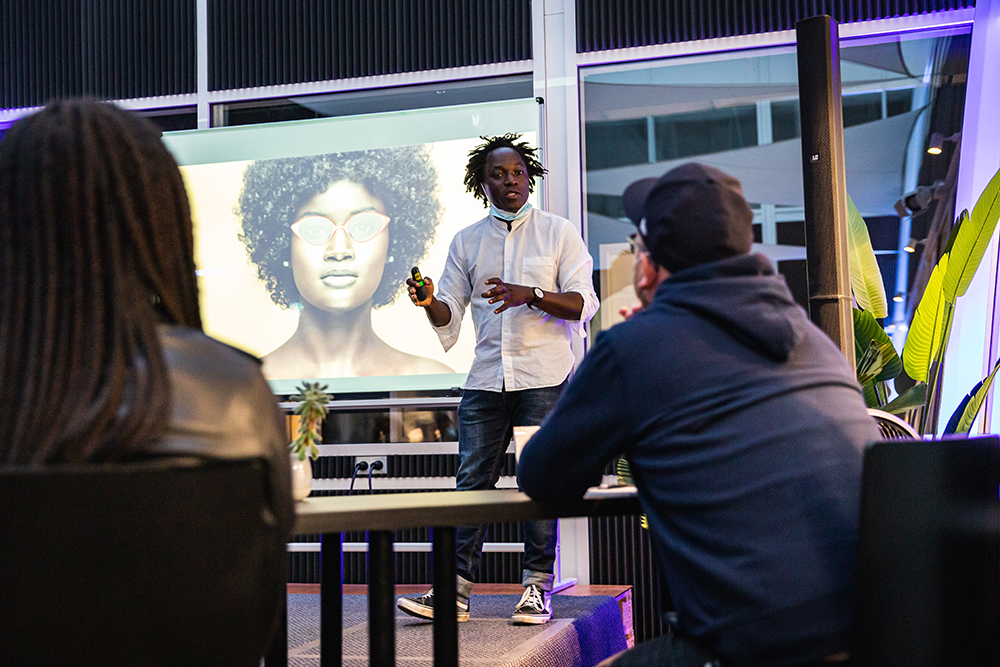 Over 24 months, 371 startups applied for the BFF.
Of those applications, 151 were passed to our external review process. For these external reviews, we asked experts (venture capital investors, C-level executives, and successful founders) from our network to assess the projects based on their knowledge and experience. From these external reviews and subsequent in-person (or online) interviews we
We invested in 34 founders and their 15 early-stage startups.
We are a values-led organization, and we showed that in our funding choices.
47% identified as female
51% have a migration background
13% have an ethnic minority background.
Our investment choices were nonetheless still based on investor logic and not on quotas.
"I was deeply impressed. This was the highest founder quality across the board I have seen in an accelerator program for a long, long time."

Julius Bachmann, investor at Dsus2 Capital, BFF Mentor
These are the startups we funded; TravelSpend, Plantclub, It's Complicated, Heritage Type, Circles, Athleads, Reframd, O Water, Vaayu, Bina, Branayama, Agrivero, Finmid, BettaF!sh
How'd we do it? We activated our network of investors and mentors.
The success of any given company is highly linked to the founder's ability to access capital, so it was essential for us to set up a strong foundation and structure to help.
BFF Startup case study: Heritage Type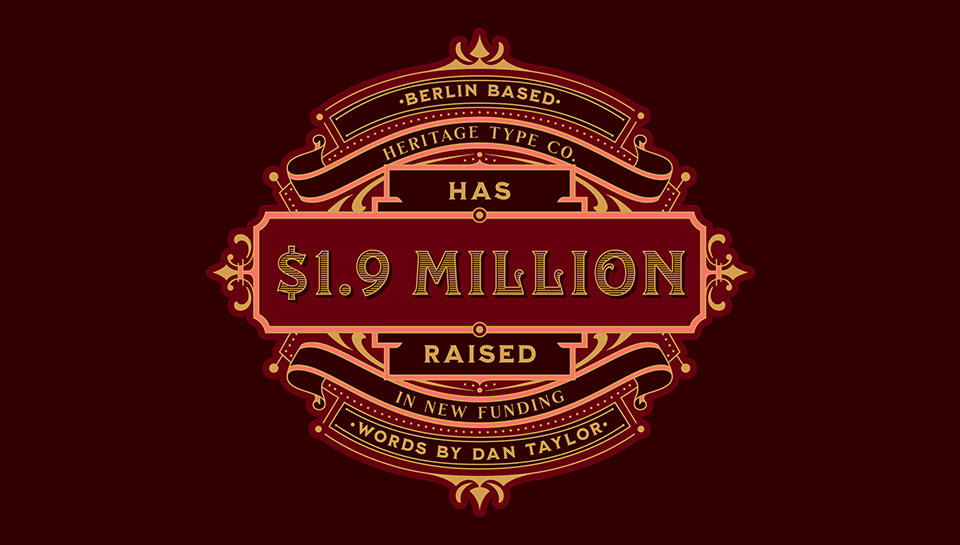 Our funding provided a valuable financial runway for the founders to develop ideas and launch products that people and companies desire. So far, Heritage Type has succeeded in:
Raising €1.9 million in funding
Hiring 13 employees
Launching their acclaimed software, Kittl
Building a community of 92.5k followers and early adopters around their company
"Having received only a relatively small grant from the Berlin Founders Fund of €24,000, Heritage Type has remained otherwise self-funded and reports $2 million in revenues. Early customers include Warner Bros, Netflix, and German publisher Hubert Burda Media."

We connected Nicolas, the founder, with our network of investors, which led to their funding journey.
"I've supported Nicolas and the team for over a year now. I'm constantly impressed by their passion, focus, dedication, and speed. I'm proud to be along for the journey as an investor and to help empower designers all over the world."

Rizk, founder of EyeEm, Angel Investor and BFF mentor
How'd we do it? We had experts share insights when they were needed.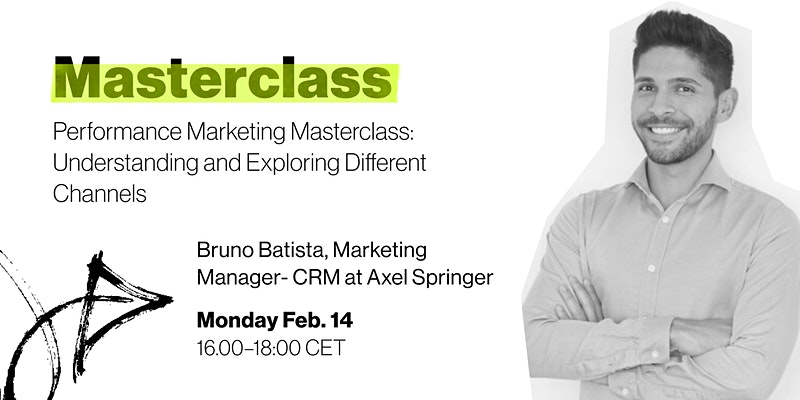 The Masterclass Series (SAMS for short) is our online educational segment that has brought over 200 hours of expert advice to our founders and local startup community on how to grow their startup from Berlin, across Germany, through the European Union, and into the rest of the world.
We also provided founders with self-learning content, workshops with experts, and one-on-one coaching with mentors and the Berlin Founders Fund team. These sessions and content included everything a startup founder needs to know in creating and growing their business. Topics included fundraising, company building, hiring and team management, analytics, marketing, internationalization, and even topics specific to Berlin, such as an overview of the city's startup ecosystem.
So what was BFF 1.0?
BFF is run by Silicon Allee, and it supports founders of pre-seed startups over 12 months to give them the runway and expertise to grow their business to the next stage.
BFF 1.0 was:
Part of the Berliner Startup Stipendium (BSS), funded by the Berlin Senate Department for Economics, Energy and Public Enterprises and the European Social Fund. The BSS aims to develop the startup ecosystem, educate more capable founders, attract funding to the city, and create more jobs in Berlin.
The facilitator of €24K cash payments to 34 founders from 15 startups.
Industry agnostic. We funded startups in eCommerce, Saas, hardware, gaming and more but focused on internationalization, businesses that can be founded in Berlin but grow internationally.
An opportunity for first-time founders living in Berlin who wanted to build a business in Berlin to be financially independent and dedicate themselves full time to building their business.
An accountability buddy but not a hand-holder. Every month, our team checked in on founders to ensure their project was tracking their key milestones.
But it was NOT:
A traditional startup incubator or accelerator with a rigid program that treats all startups the same way as if they have the same needs at the same time. Instead, we saw each BFF startup as an individual and provided the service and network they needed at the exact moment.
An investor that took equity in startups. Even though we didn't receive equity for the money or service we put into the BFF startups, we took the mindset of an investor when we selected the startups to join the BFF. We wanted founders who could go on to more significant success.
Farewell BFF 1.0 and Hello BFF 2.0

If you couldn't tell from reading this post, well, we're rather proud of what we have helped 34 startup founders achieve. And regardless of whether the 15 BFF startups go on to be unicorns or not, we know that through our unique way of supporting founders, we've now got 34 best friends forever.
In October 2021, we launched BFF 2.0, focusing on health tech. For BFF 2.0, we will be supporting 30 founders and 12 startups, similarly to the way we did in our first' fund.' One of the BFF 2.0 startups, Clare&me, has already raised over €1M in follow-on funding and has hired ten staff.
Get Involved with BFF 2.0
If the success of BFF 1.0 has inspired you, then there are a variety of options to get involved.
---
The Berlin Founders Fund was generously supported bythe European Union (European Social Fund) and the State of Berlin.