This post was written by Code Labs Academy. They are an international coding school that provide accessible education and training for anyone looking to break into high demand, highly skilled tech-based industries! Find out more on their website!

---
Code Labs Academy is helping train aspiring cyber security specialists in Germany, for free!
Breaking into the cyber security field requires a mix of practical skills, foundational knowledge, and often a fresh perspective.
In this article, we'll delve into the challenges faced when breaking into cyber security, the current cyber security skills gap companies are facing, and how the German education voucher system (Bildungsgutschein) can help to fill it. 
The Complex Journey into Cyber Security
Transitioning into the realm of cyber security can be daunting. The specificity of cyber security's demands has given rise to the perception that entry-level roles are more nuanced than in other domains. This is where learning through coding bootcamps comes in.
Bootcamps offer an intense learning experience for those who are willing to put in the work to become competent in cyber security skills and gain experience in Linux and Windows Security, server infrastructure, networking, IT operations, red teaming, and blue teaming.
The cyber security field requires professionals who can hit the ground running. A good bootcamp ensures that participants are not just equipped with theoretical knowledge but also the practical skills to secure environments effectively. 
The Challenges of Breaking into Cyber Security & the Skills Gap
Public cyber incidents and compliance mandates have created a high demand for qualified cyber security professionals to safeguard data, infrastructure, and client information.
The 2023 Cybersecurity Skills Gap Global Research Report found that "organisations are fighting an uphill battle against cyberthreat — incurring more breaches, in need of skilled professionals, and continuing to struggle to fill key positions," with 68% reporting they face additional risks because of skills shortages.
This issue is expected to increase even further in the future. In an interview with Euractiv, Hans-Wilhelm Dünn, the President of the Cyber Security Council Germany said, "The already existing shortage of skilled workers will increase in the future – not only due to the rightly increasing regulatory requirements, especially in the area of critical infrastructures, but above all due to an increase in the threat situation in cyberspace."

Some factors that that result in the existing cyber security skills gap include :
Increased Workload: Current cyber security experts are overloaded due to the lack of support which leads to burnout and turnover.
Trust in Domain Experts: Former sys admins, network engineers, developers, and other domain experts are often more trusted with cyber security tasks related to their areas of expertise.
Pentesting Challenges: Pentesting roles are more stringent due to the risk of inexperienced individuals causing unintended damage to systems, services, and networks.
Challenges for Small Businesses: Small businesses often lack the resources to onboard and train junior security personnel due to risk aversion and budget constraints.
Lean Teams: Organizations often perceive cyber security as a cost rather than a revenue generator, resulting in lean security teams compared to other departments.
Practical Skills: Cyber security is hands-on and requires practical skills beyond certifications; gaining experience is crucial for success in the field.
Limiting Selection Practices: Employers limit applicants to those with undergraduate or graduate degrees when they could be hiring people with cyber security skills from less traditional educational backgrounds.
What can those aspiring to enter the field do to overcome these challenges?
Gain Related Experience: Any experience in IT help desk, networking, or software development can be valuable to getting started in the field of cyber security. Junior sysadmin roles can also provide relevant experience.
Apprenticeships and Internships: Companies offer apprenticeships and internships to provide practical exposure to cyber security roles.
Pursue Certifications: Certifications like CompTIA Security+, Certified Information Systems Security Professional (CISSP), Certified Ethical Hacker (CEH), and Certified Information Security Manager (CISM) can validate your skills and knowledge to potential employers.
Compete in Capture the Flag (CTF) Challenges: Participating in CTF competitions and challenges can help you develop problem-solving skills and gain practical experience in various cyber security domains.
Participate in Bug Bounty Programs: Platforms like HackerOne and Bugcrowd offer opportunities to identify vulnerabilities in applications and systems, earning you rewards and recognition.
For more information about getting started in cyber security, check out this wonderfully comprehensive blog article written by cyber security expert Asa Hess-Matsumoto for beginners in the field.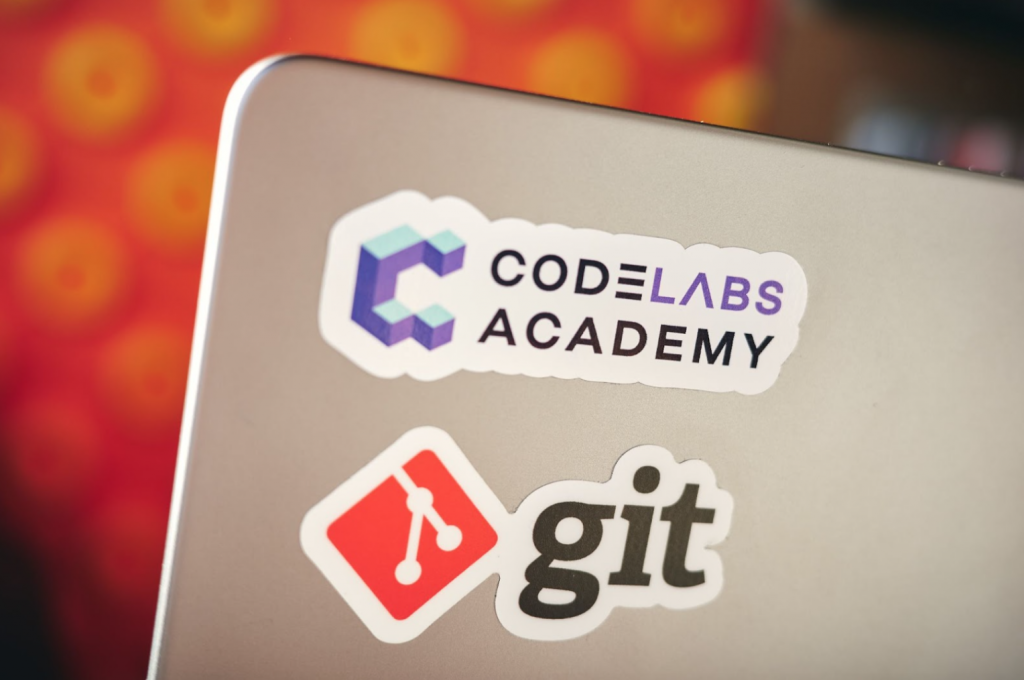 One Solution Provided by Education Vouchers and Coding Bootcamps
The German government's commitment to education and workforce development is a boon for individuals seeking to upskill or retrain in cyber security. The Bildungsgutschein, an education voucher, serves as a ticket to quality education and career advancement. By collaborating with a certified bootcamp, aspiring software engineers can leverage this funding to access comprehensive cyber security bootcamp.
Acquiring a Bildungsgutschein involves several steps:
First, you'll need to connect with the responsible institution, such as the Federal Employment Agency or Job Center, to discuss your aspirations and eligibility.
Once approved, you'll be issued an education voucher that covers the costs of the training program – in this case, a cyber security bootcamp.
For more details on the steps involved, check out the Bildungsgutschein page on our website here. 
Why Choose Code Labs Academy for a Bildungsgutschein?
Code Labs Academy is an AZAV-certified educational institution offering a Bildungsgutschein-certified Cyber Security Bootcamp that aligns with the German Bundesagentur für Arbeit (Job Center)'s mission to promote career-oriented education.
As a Bildungsgutschein approved partner, our curriculum emphasises hands-on learning, practical skills, and domain expertise – all essential in the cyber security landscape. By using a Bildungsgutschein, you're investing in a transformative learning experience that prepares participants for the demands of the industry.
Beyond the curriculum, the support our bootcamps offer after graduation is an essential piece of the puzzle. This includes career services, networking opportunities, and continued access to learning resources. This is why Code Labs Academy offers graduates 6-month access to personalised career services and career management resources including access to a professional mentor network and career counselling sessions. Our team helps aspiring cyber security specialists stay on track of completing certifications, challenges, personal projects, and attending networking events.
Breaking into cyber security demands more than just a desire to learn; it requires practical skills, hands-on experience, and the right support. Code Labs Academy is committed to providing a comprehensive education that sets up participants for success in a challenging profession.
When combined with the German education voucher (Bildungsgutschein), our cyber security bootcamp becomes a powerful avenue for career growth and transformation. Learn more by applying today!  
---
You might also be interested in: